Modern Warfare 2 | DMZ wird intern als "DLC" für Warzone 2 betrachtet
Vor einigen Tagen kam es zu einer Alterseinstufung von "Call of Duty: Warzone" durch das ESRB (Entertainment Software Rating Board). Diese sorgte etwas für Verwirrung, da dort der DMZ Modus als Teil von "Call of Duty: Warzone 2" aufgeführt wurde. Dadurch kam es zu Spekulationen darüber, dass der Modus gemeinsam mit "Call of Duty: Warzone 2 und nicht als Teil von "Call of Duty: Modern Warfare 2" erscheint.  Dies ist aber nicht der Fall.
Eine Quelle, mit Zugriff auf die Datenbanken einer führenden Plattform hat nun neue Informationen geteilt, die etwas Licht ins Dunkel bringen könnten.  Demnach wird der DMZ Modus intern als "DLC" für "Call of Duty: Warzone 2" geführt, allerdings mit einem Veröffentlichungstermin am 28. Oktober 2022 – also dem Tag, an dem auch "Call of Duty: Modern Warfare 2" erscheint.
Warum wird der DMZ Modus als Warzone 2 DLC geführt?
Wie wir euch bereits in vorherigen Beiträgen über den DMZ Modus berichtet haben, nutzten sowohl "Call of Duty: Warzone 2" als auch der DMZ Modus die gleiche Karte.  Aus diesem Grund scheint man den Modus intern als DLC zu betrachten, auch wenn dieser vor "Call of Duty: Warzone 2" erscheint. Genau wie "Call of Duty: Warzone" wird sich auch der DMZ Modus über die kommenden 2 Jahre kontinuierlich weiter entwickeln.
DMZ Modus (Demilitarized Zone)
Mit der Entwicklung des DMZ Modus hat Infinity Ward bereits vor 3 1/2 Jahren (Sommer 2018) begonnen.  DMZ hat Ähnlichkeit mit Hazard Zone aus "Battlefield 2042" und "Escape from Tarkov". Die Karte von diesem Modus baut wie bereits erwähnt, auf der "Warzone 2" Map auf und nutzt innerhalb der POI einige der Karten aus dem originalen Modern Warfare 2 von 2009. So werden beispielsweise Karten wie Favela, Afgan und weitere Teilbereiche der Karte darstellen..
DMZ wurde als neuer Spielmodus von Grund auf neu entwickelt und bietet PvPvE Gameplay. Außerdem wird die K.I. in diesem Modus eine große Rolle spielen. Sie bekam nicht nur für die Kampagne eine Generalüberholung sondern auch für DMZ. Die K.I. Gegner reagieren beispielsweise auf den Beschuss unterschiedlich. Sie greifen sich an die Wunde, können ersticken etc. Außerdem ruft die K.I.  Verstärkungen, die sie dann auf euch hetzt, wenn ihr ein Ziel einnehmt. Sie nimmt sich Fahrzeuge und Hubschrauber oder springt aus Hubschraubern heraus und vieles mehr. In dem Modus wird es ein Geld und Lootsystem geben. Wie genau alles zusammen greift und wie viel von Escape with Tarkov tatsächlich in diesem Modus steckt, ist noch unklar, da weitere Details noch ausstehen.
So funktioniert die Vorlage "Escape from Tarkov"
Grob erklärt, handelt es sich bei "Escape from Tarkov" um einen Shooter mit taktischen Elementen und Survival Mechaniken. Ihr könnt Loot sammeln und tauschen. Darüber hinaus könnt ihr euren Charakter verbessern und euren Unterschlupf ausbauen. Vermutlich wird Call of Duty eigene Ansätze verfolgen und daher solltet ihr nicht davon ausgehen, dass alle Elemente aus Escape from Tarkov in DMZ integriert werden. Vermutlich wird es primär darum gehen, Ziele zu erfüllen, Loot zu sammeln und Geld zu machen.
---
MWII CROSS – GEN – BUNDLE VORBESTELLEN *AD
---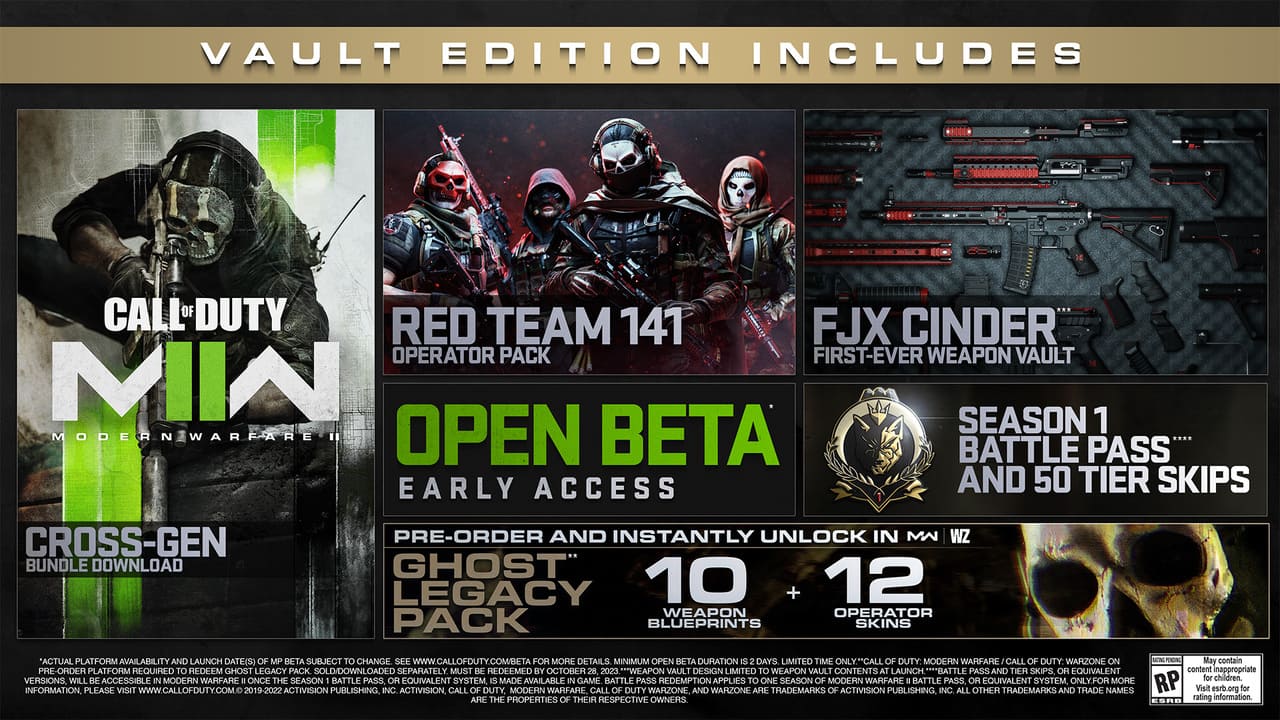 ---
MERCH | NEUHEITEN
---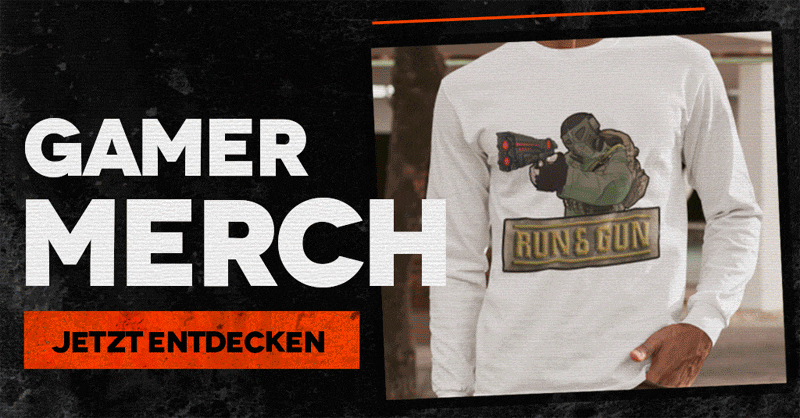 ---
Stay in touch
---
Weitere Leaks, Patch Notes,  Infos sowie Tipps und Tricks zum Spiel findet ihr in unserer Themenübersicht (hier klicken). Folgt uns gerne auf Facebook, Instagram und Twitter, um künftig keine News mehr zu verpassen. Wer auf der Suche nach einer Community ist, kann gerne in unserer Facebook Partnergruppe "Call of Duty Germany" vorbeischauen. Hier findet ihr Hilfestellungen, neue Mitspieler und vieles mehr. Wir suchen außerdem Content Creator (M/W) und Sprecher*inen für künftige Projekte. Wer Teil des Trippy Leaks Network werden möchte, kann sich gerne bei uns melden (hier klicken).
---
---