Black Ops | 2 neue Teile in 2024 & 2025 inkl. Black Ops 2 Remaster Maps
Quellen aus dem Entwicklerumfeld berichten davon, dass in 2024 und 2025 zwei neue Ableger der "Call of Duty: Black Ops" Reihe erscheinen werden. Activision verfolgt hierbei die gleiche Strategie, wie mit "Modern Warfare II und Modern Warfare III". Es sollen also zwei direkt aufeinander Folgende Veröffentlichungen erfolgen, mit denen die Geschichte fortgesetzt wird. Zudem heißt es, dass auch zahlreiche Remaster Maps von Black Ops 2 Karten dafür vorbereitet wurden. Es könnte sogar gut sein, dass man alle Black Ops 2 Remaster Karten zum Release des für 2025 geplanten Teils verwendet.
Wie bei allen Leaks möchten wir euch auch hier darauf hinweisen, dass sich die Dinge noch ändern können. Es wäre nicht das erste mal, dass Pläne kurzfristig verworfen werden.
Was wir bisher über Black Ops 2024 wissen
Von studionahen Quellen konnten wir bereits im vergangenen Jahr erfahren, dass der Titel ein Boots on the Ground Setting hat und dass sich das Studio in Sachen Gameplay Mechaniken an "Call of Duty: Black Ops 2" orientieren möchte. Weitere Details konnten die Quellen allerdings zu diesem Zeitpunkt nicht nennen, da sich das Spiel noch in einer sehr frühen Entwicklungsphase befand. Kürzlich gab es dann einen ersten Hinweis auf die Hintergrundgeschichte von "Call of Duty 2024".  Dieser stammt von dem us-amerikanischen Schauspieler "Luke Charles Stafford".
Via  Facebook teilte er mit, dass er  im nächsten Jahr die Rolle des "Ratcliffe" im Call of Duty-Titel von Treyarch Games spielen wird. In seinem Post sind erste Bilder und kurze Clips aus dem Motion-Capturing Studio zu sehen. Ein Screenshot zu diesem Post wurde damals dem Team von  InsiderGaming zugesendet.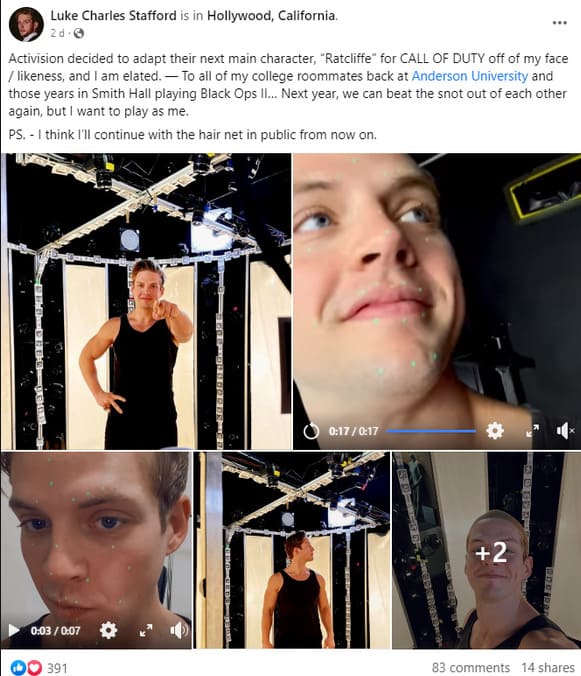 Der von Luke Charles Stafford verkörperte Peter Ratcliffe war ein Soldat der britischen Armee (S.A.S). Er wurde unter anderem für seine Tapferkeit im Einsatz während des Golfkrieges im Jahr 1991 mit der "Distinguished Conduct Medal" ausgezeichnet. Demnach ist anzunehmen, dass Treyarch in CoD 2024 eine Geschichte über den Golf Krieg erzählen wird und das der Shooter ebenfalls in den 1990er Jahren spielt.
Erster Map Screenshot zu Black Ops 2024
Im Sommer des vergangenen Jahres gelang es Dataminern ebenfalls, einen ersten Screenshot zum nächsten Treyarch Titel in den Spieldaten von Warzone auszulesen. Das Bild zeigt eine der der geplanten Mehrspielerkarten für Call of Duty 2024.
Als wir zuletzt über den Titel berichtet haben, sahen die Pläne von Activision noch vor, das "Call of Duty: Modern Warfare II" über einen Zeitraum von 2 Jahren unterstützt wird und das "Call of Duty 2024" der letzte Ableger ist, der im Rahmen des Playstation und Activision Marketing Deals erscheinen wird. Da sich die Pläne inzwischen geändert haben, und Activision aus der geplanten Erweiterung für "Modern Warfare II" einen eigenständigen Ableger vom Studio Sledgehammer Games entwickeln lies, wird "CoD 2024" (Black Ops) der erste Titel sein, der, sofern die Übernahme von Activision durch Microsoft genehmigt wird, dann über Microsoft x Activision Blizzard erscheint. Wir gehen davon aus, dass es dann einige Plattformexklusive Boni für Xbox und Windows PC geben wird.
Eine Veröffentlichung des Shooters ist sowohl für PS4/ Xbox One als auch PS5, Xbox Series X|S und den PC vorgesehen.
---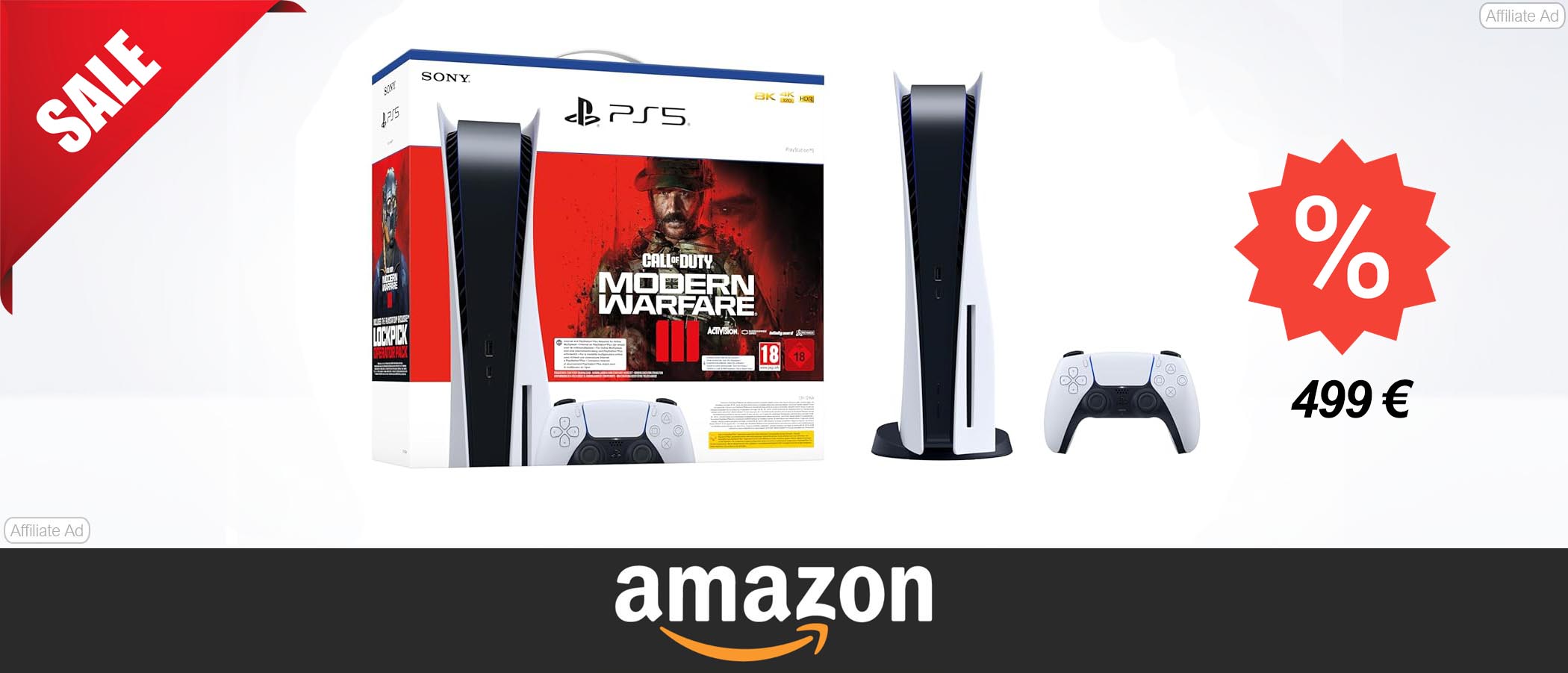 ---
Stay in touch
---
Weitere Leaks, Patch Notes,  Infos sowie Tipps und Tricks zum Spiel findet ihr in unserer Themenübersicht (hier klicken). Folgt uns gerne auf Facebook, Instagram und Twitter, um künftig keine News mehr zu verpassen. Wer auf der Suche nach einer Community ist, kann gerne in unserer Facebook Partnergruppe "Call of Duty Germany" vorbeischauen. Hier findet ihr Hilfestellungen, neue Mitspieler und vieles mehr.