Modern Warfare: Remasterd – Variety Map Pack jetzt für PC & Xbox One erhältlich
Absofort ist das Variety Map Pack für Modern Warfare Remasterd auch für PC und Xbox One verfügbar.
Mit der Erweiterung kommen vier weitere Karten zurück in Modern Warfare. Diese wurden komplett überarbeitet und lassen die bekannten Schauplätze in neuen Glanz erstrahlen. Darüber hinaus erhaltet ihr zehn seltene Vorratslieferungen mit dem kommenden DLC. Nachdem der DLC bereits seit dem 21. März 2017 für Playstation 4 erhältlich ist, können nun auch Spieler auf Xbox One und PC in den Genuss der neuen Karten kommen. Der Preis für das Paket beträgt 14,99€.
Call of Duty®: Modern Warfare® Remastered - Variety-Kartenpaket-Trailer [DE]
Übersicht aller Maps: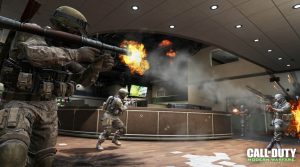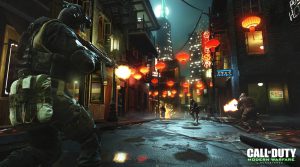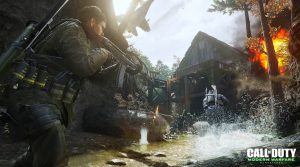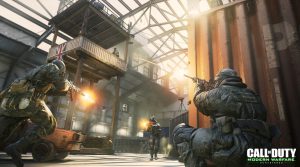 Broadcast:
Diese Map, basierend auf der Kampagnenmission "Charlie surft nicht!", bietet eine einzigartige Mischung aus engen Korridoren und offenen Flächen. Außerhalb der Station bieten die Parkplätze lange Sichtlinien, doch im Innern bieten enge Gänge und ein Übertragungsraum voller Computer jede Menge Gelegenheiten für Nahkämpfe.
Chinatown:
Diese des Nachts angesiedelte Map bietet ein nebliges Stadtzentrum, in dem nur der Mond und die Neonlichter der Stadt für Beleuchtung sorgen. Spieler müssen in den Straßen dieser Map, einer Neuinterpretation der klassischen "Call of Duty"-Map "Carentan", besonders vorsichtig sein, da nahezu jedes Gebäude der Map besetzt werden kann, was Gegnern perfekte Deckung für Hinterhalte bietet.
Creek:
Diese Map, ein weit offen stehendes und durch Kämpfe geschundenes Dorf, in dem eine gute Tarnung den Unterschied zwischen Leben und Tod ausmachen kann, wird durch eine Schlucht in zwei Teile aufgeteilt. Offene Flächen mit steilen Klippen und Deckung durch Waldflächen machen diese Map zur besten Wahl für Scharfschützen und Feuergefechte auf Distanz.
Killhouse:
Dieses kleine Ausbildungslagerhaus voller Hausattrappen bietet jede Menge Positionen für Deckung. Den Spieler erwarten schnelle und fiese Kämpfe in einem maximalen Nahkampfchaos.
Modern Warfare als Teil der Legacy Edition
Call of Duty: Modern Warfare Remasterd ist Teil der Call of Duty: Infnite Warfare Legacy Edition. Der Titel kann bislang nur auf Playstation 4, und auch nur für die englischsprachige Region als Standalone Download Code erworben werden. Spieler auf Xbox One und PC müssen nach wie vor auf die Legacy Edition des 2016er Ablegers ausweichen, um Modern Warfare Remasterd zu spielen.