The Division: Aktualisierung 1.8 "Widerstand" erscheint im Herbst / Trailer + Infos
Ubisoft® kündigte heute an, dass Aktualisierung 1.8 "Widerstand" für Tom Clancy's The Division®diesen Herbst gleichzeitig auf allen Plattformen erscheinen wird.
Aktualisierung 1.8 "Widerstand" wird das bisher größte kostenfreie Update für Tom Clancy's The Division. Es wird zwei neue Spielmodi einführen und die Spielkarte um ein neues Gebiet erweitern: Die West Side Piers.
Tom Clancy's The Division - Kostenloses Update 1.8 Resistance | Ubisoft [DE]
West Piers
Die West Side Piers sind ein völlig neues Gebiet, verteilt auf zwei neue Zonen und zugänglich für alle Spieler. Zuletzt wurde beobachtet, wie sich die besiegten Fraktionen diesem Sektor näherten und es scheint, als würden sie nun zum ersten Mal zusammenarbeiten. Die Division muss das Gebiet untersuchen, um zu überprüfen, ob die Fraktionen tatsächlich eine Allianz schmieden und den Grund für das plötzliche Interesse an diesem Gebiet herausfinden. Zusätzlich zu der Vielzahl von Open-World-Aktivitäten, die über die gesamte Karte verteilt sind, wird West Side Piers zwei neue Spielmodi bereithalten:
Widerstand (PvE-Modus) – In Widerstand verbünden sich die verschiedenen Fraktionen zum ersten Mal, um gegen die Agenten von The Division zu kämpfen. Eine schier unaufhörliche Zahl gegnerischer Nichtspielercharaktere greift in Wellen an, während bis zu vier Agenten versuchen, so lange wie möglich zu überleben, um auf diese Weise Belohnungen zu verdienen.
Gefecht (PvP-Modus) – In Gefecht treten zwei Teams aus je vier Spielern gegeneinander an, um die höchste Anzahl Kills zu erreichen, bevor die Zeit abläuft. Die Teams erhalten jedes Mal Punkte, wenn ein außer Gefecht gesetzter gegnerischer Spieler eliminiert wurde.
Die Agenten von The Division werden sich zudem in einem neuen sozialen Knotenpunkt versammeln. In Camp Clinton können sie sich mit anderen Agenten zusammenschließen und ihre Ausrüstung anpassen, bevor sie den Kampf an den West Side Piers aufnehmen.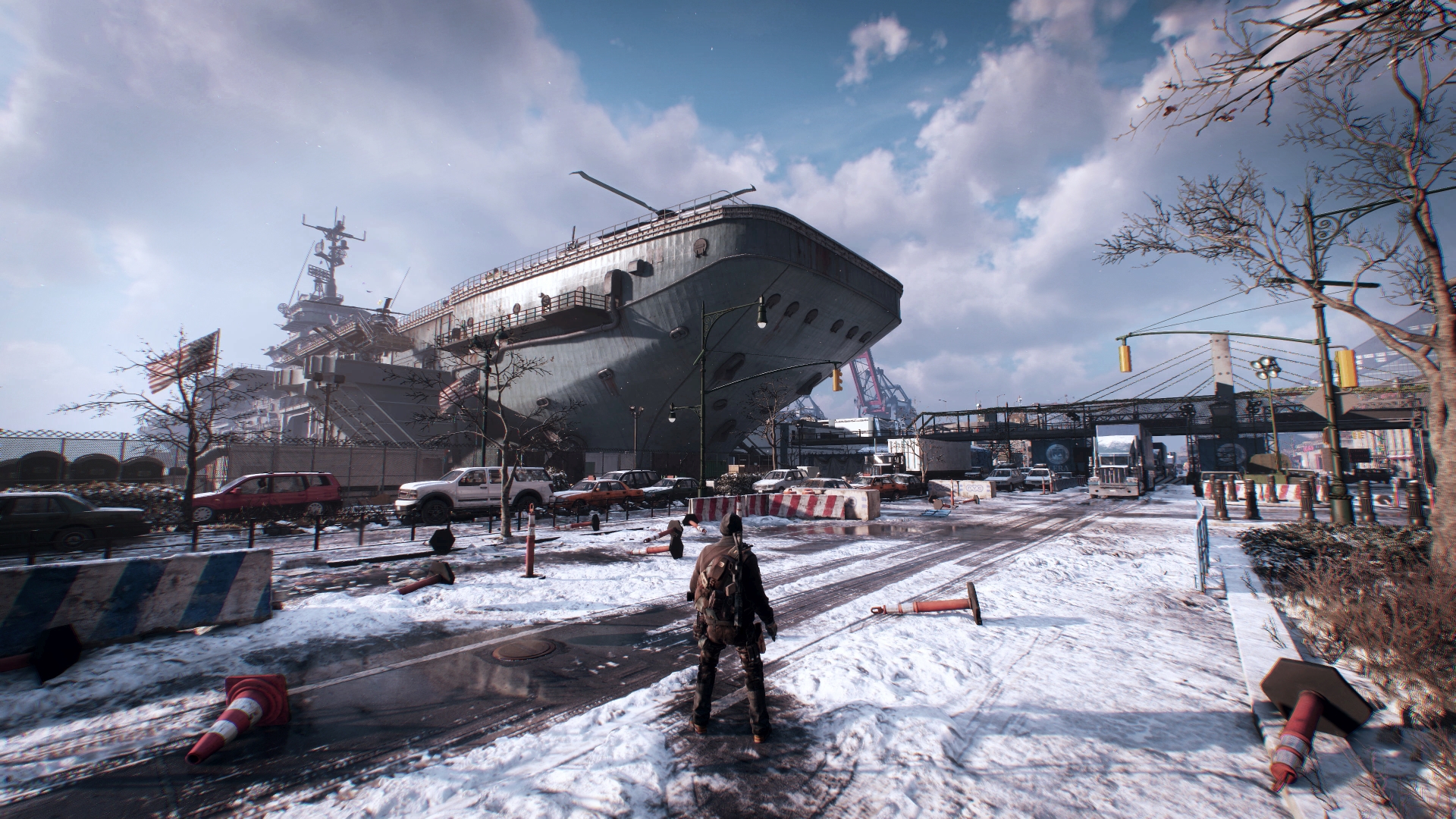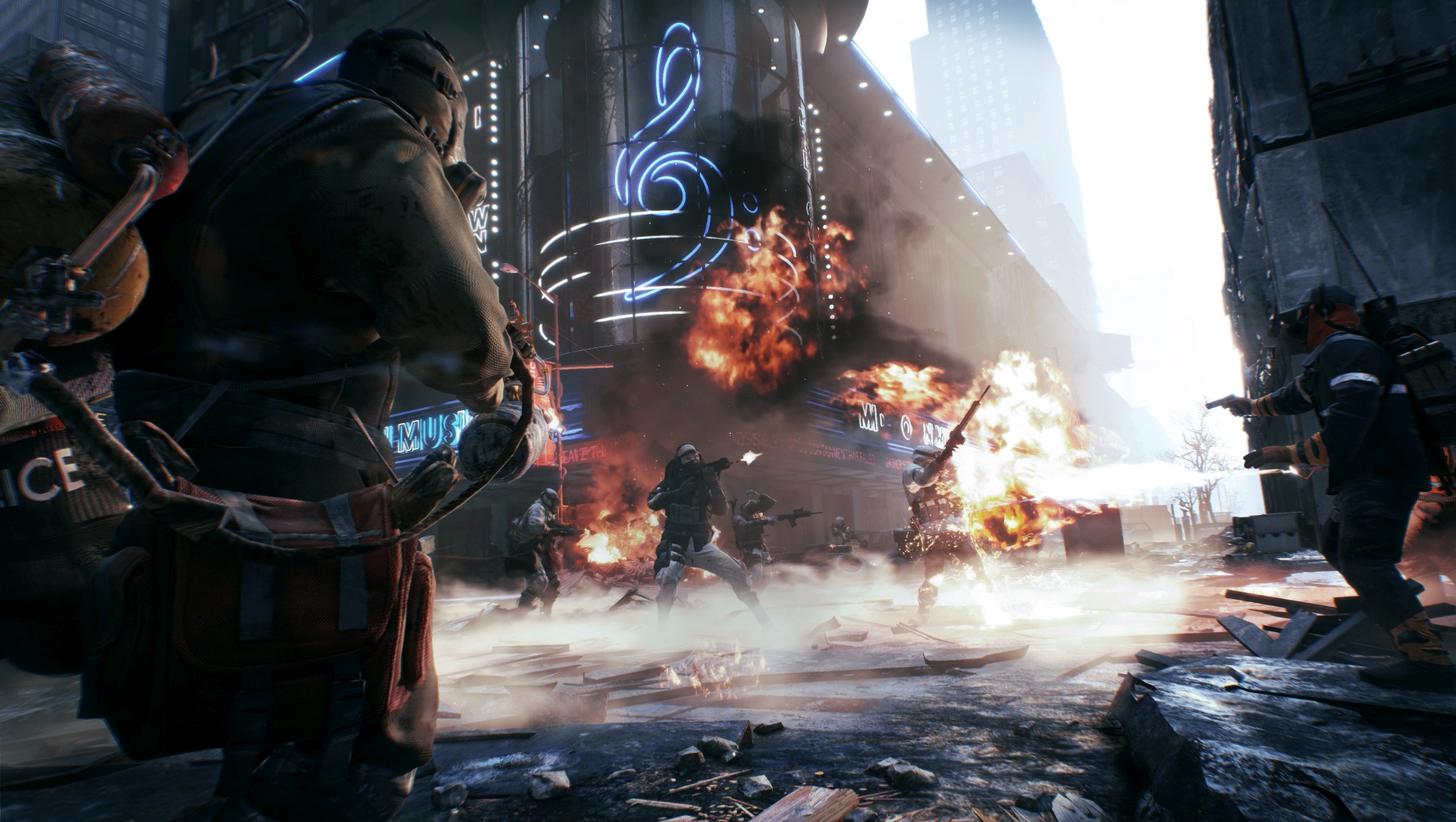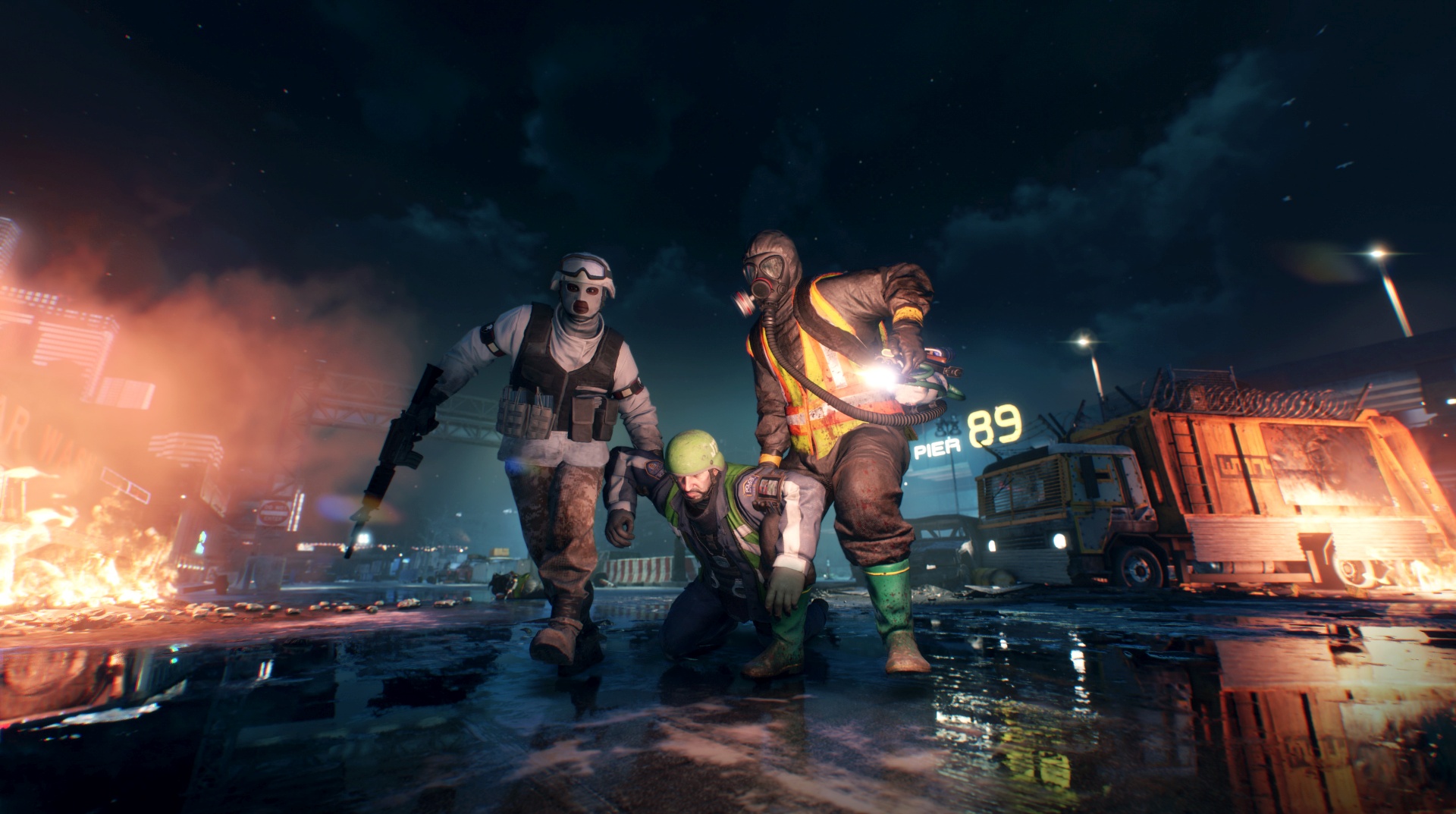 Zusätzlich wird Aktualisierung 1.8 "Widerstand" Optimierungen am Untergrund-DLC, eine Umgestaltung der Abtrünnigen-Mechanik sowie eine Verbesserung des Ausrüstungssystems mit sich bringen. Letzteres wird den Spielern erlauben, die Werte ihrer favorisierten Ausrüstung aufzubessern. Diejenigen, die mehr Informationen über die neuen Inhalte aus Aktualisierung 1.8 "Widerstand" erhalten möchten, können morgen, am 31. August ab 17 Uhr MESZ, den Tom Clancy's The Division State of the Game-Livestream auf twitch.tv/thedivisiongame verfolgen.
Nach der Veröffentlichung von Aktualisierung 1.7 zum Sommerbeginn ist Aktualisierung 1.8 "Widerstand" das zweite der beiden umfangreichen kostenlosen Updates, die für das 2. Jahr von Tom Clancy's The Division vorgesehen sind. Zusätzlich zu diesen großen Aktualisierungen und in Einklang mit dem Engagement des Entwickler-Teams, das Spiel fortlaufend zu überarbeiten und zu verbessern, hat Jahr 2 bereits mehrere Gameplay- und generelle Qualitätsaktualisierungen mit sich gebracht. Weitere Aktualisierungen werden in den kommenden Monaten folgen.