The Division 2: Erste Details zu Änderungen in der Open Beta
Am 1. März 2019 startet die Open Beta zu "Tom Clancy's The Division 2". Spieler auf Xbox One und Playstation 4 können bereits ein Update des Beta Clients herunterladen. Den Patch Notes der Aktualisierung sind erste Details zu den Änderungen der kommenden Testphase zu entnehmen. Unter anderem erwartet euch eine weitere Mission und eine Erhöhung des Level Cap. Die Downloadgröße beträgt 14,21GB auf Xbox One und 12,7GB auf Playstation 4. Spieler auf dem PC müssen sich noch etwas gedulden, da der Download hier noch nicht bereitsteht. Nachfolgend könnt ihr einen Blick auf die vollständigen Patch Notes werfen.
.
---
---
Patch Notes
Level Cap auf Stufe 8 erhöht
Eine zusätzliche Mission integriert. (Wahrscheinlich "Viewpoint Museum")
Eine weitere Fähigkeit kann freigeschaltet werden.
Angepasster Schwierigkeitsgrad für Missionen (Normal und Endgame).
Fehlerkorrekturen und Verbesserungen
Mission: Fehler beim Zugang zu Raum mit Sprengsetzen behoben
Mission: Fehler behoben, der dazu führte, dass ein NPC hinter einer Tür feststeckte.
Hilferufe reduziert.
Kleinere Soundprobleme wurden behoben.
Verbesserte NPC Animationen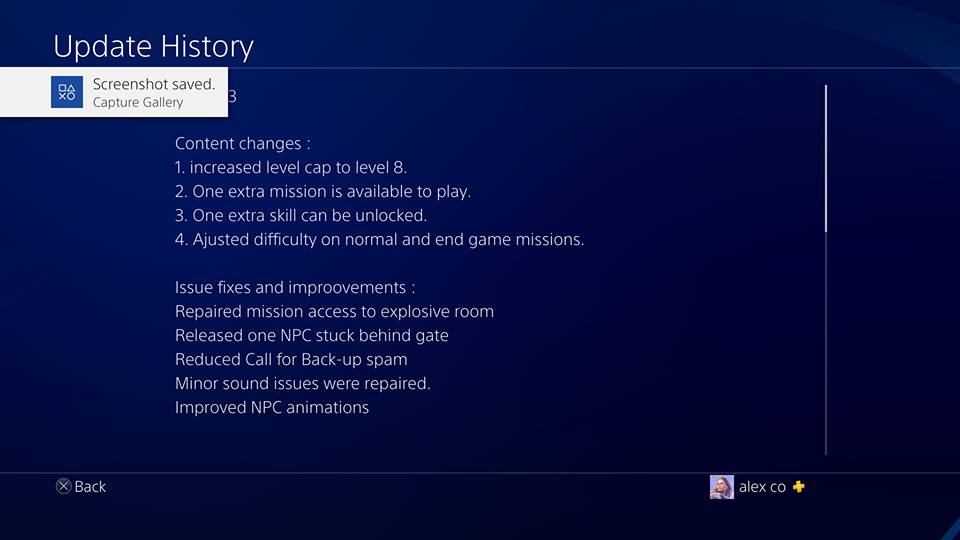 Start der Open Beta im März
Die Open Beta läuft vom 1. März bis zum 4. März und ist auf PlayStation 4, Xbox On und dem Windows PC verfügbar. Die Server werden vermutlich wie schon in der Private Beta um 10 Uhr MEZ online gehen. Der Spielfortschritt aus der Private Beta wird nicht übernommen. Teilnehmer der Testphase erhalten zu dem Belohnungen (siehe vorherige News). Weitere Details werden in Kürze veröffentlicht.
Weitere Infos zum Spiel, wie dem verbesserten Fortschrittssystem, Raids, Clans und mehr, findet ihr in unserer Themenübersicht (hier klicken). Denn fällt Washington, fällt die gesamte Nation. Folgt uns gerne auf Facebook und Twitter, um keine News mehr zu verpassen.