Battlefield V: Update 5.2 mit TTK-, RoF-Anpassungen & mehr; Karriere, Klassen-Rang Fehler wurde behoben, neue Elite Soldaten ab morgen
DICE hat heute mit einem Backend-Update einen Fehler im Karriere- und Klassenfortschritt behoben. Dieser hatte einen Rückgang der Stats zur Folge. Außerdem werden morgen neue Elite Soldaten verfügbar sein. Eine Vorschau auf die kommenden Elite Soldaten findet ihr nachfolgend. Ebenfalls gibt es auch eine Vorschau auf Update 5.2, welches im Dezember erscheint. Dieses wird Anpassungen an der Feuerrate einiger Waffen sowie der TTK vornehmen, das Spotting-System Überarbeiten und einiges mehr.
Die neuen Elite Soldaten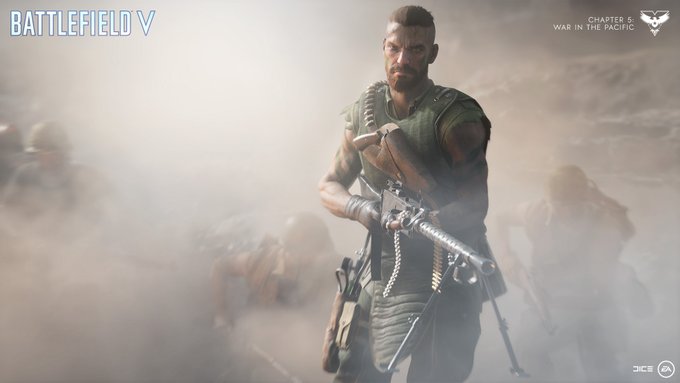 Der unerschrockene Jack ist hinter einem stationären MG ebenso gefährlich wie mit seiner Absturz-Axt. Jack hat ein Dutzend Einsätze in Europa absolviert, ehe er in den Pazifik verlegt wurde. Er meldet sich stets freiwillig und kann seine Kameraden durch vermeintlich unmögliche Situationen führen. Ferner ist er für seine exzessive Verwendung von Munition und Sprengsätzen bekannt.

Keisuke ist ein erfahrener Taktiker und geschickter Kommandeur, der in seinen Kameraden Furchtlosigkeit weckt und immer den perfekten Moment findet, um zuzuschlagen. Als Autorität auf dem Schlachtfeld und Experte für Seitenwaffen hält Keisuke präzise Attacken für effizienter als groß angelegte Angriffe. Hüte dich vor seinen Fähigkeiten – und seiner Hachiwari-Nahkampfwaffe.
Update 5.2 – Dezember
Neue Karte Wake Island wird hinzugefügt.
Communuty Games (Private Spiele werden hinzugefügt)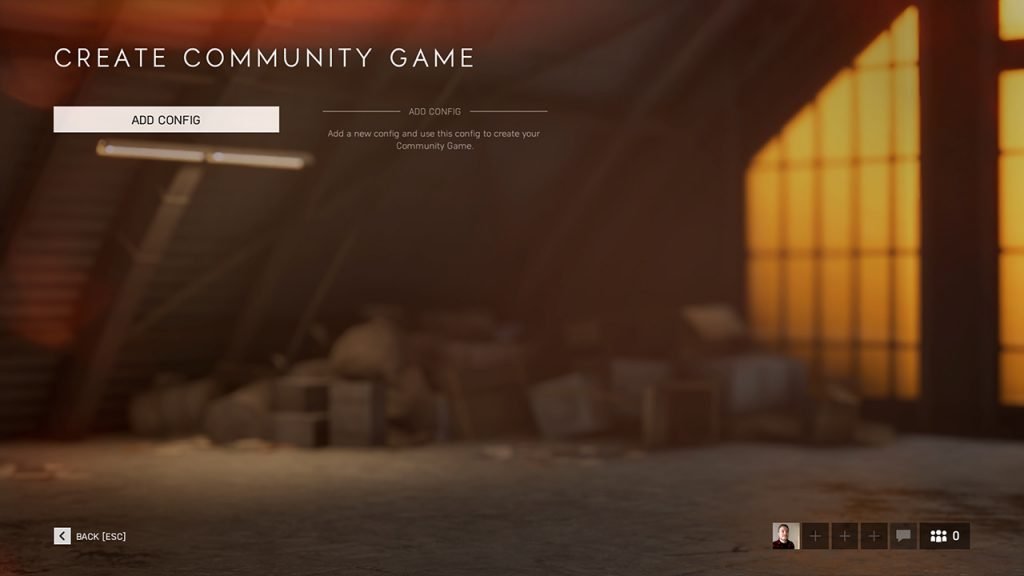 The Lunge Mine - Work in Progress First Look
Explosionsradius der Fliegerfaust wird angepasst, damit man genauer treffen muss. Außerdem wird auch die Reichweite erhöht.
Weitere Verbesserungen der Sandbox.
Verbesserte Wahrnehmung. Ihr sollt so noch besser zwischen Teammates und Gegner unterscheiden können. Eine Vorschau darauf liefert das nachfolgende Video.
Identification and Enemy Acquisition Changes - Coming in Update 5.2
Anpassung der Waffenbalance. TTK und Feuerrate. Verursachter Schaden über Entfernungen. Repetiergewehre, Scharfschützengewehre und Anti-Material Gewehre sind von diesen Änderungen aber ausgeschlossen. Nachfolgend ein paar Statistiken zu einigen Waffen, wie sie sich

derzeit verhalten (in Orange) und wie sie sich nach Update 5.2

verhalten werden.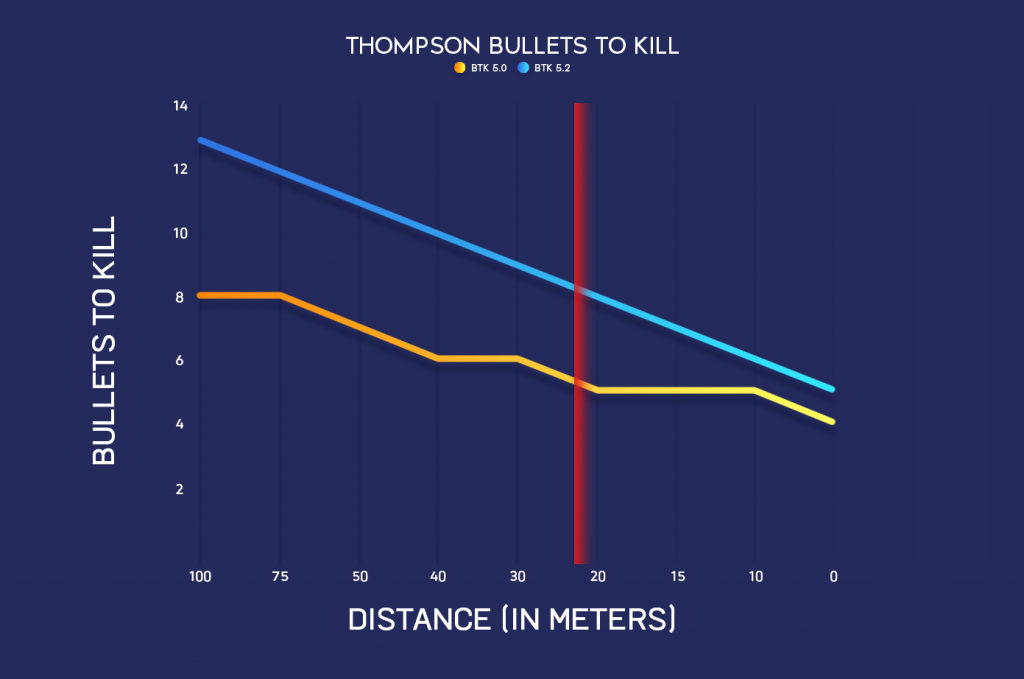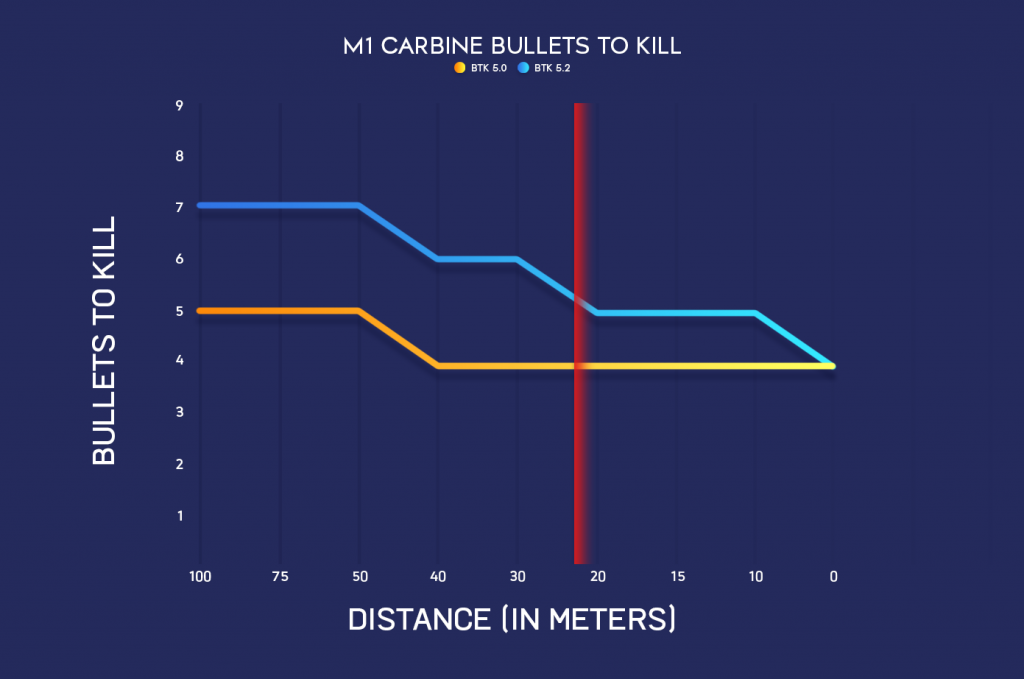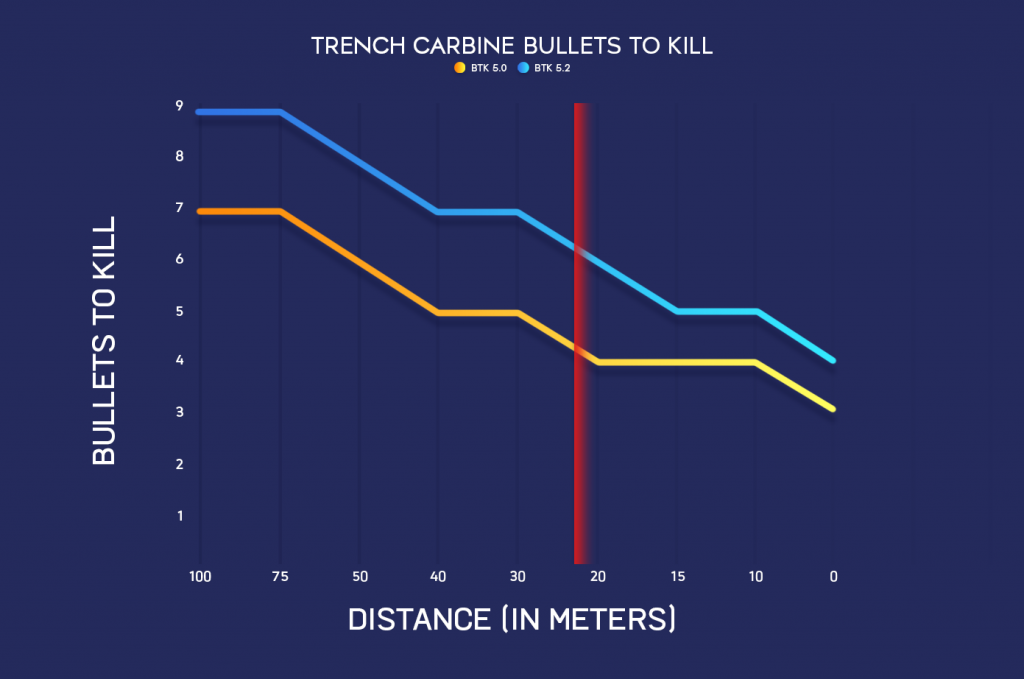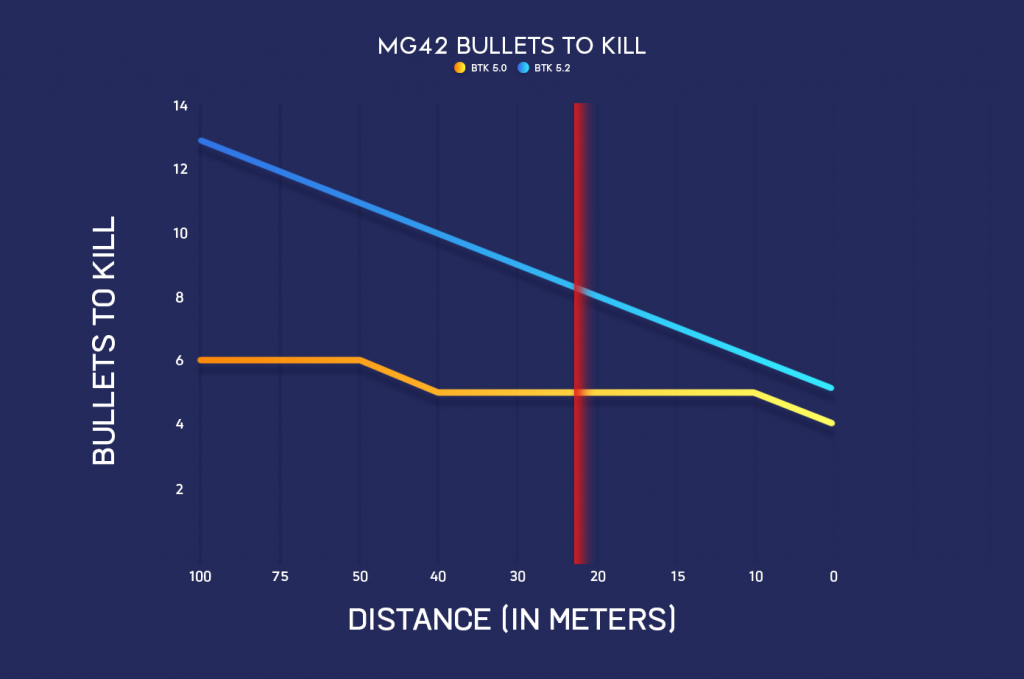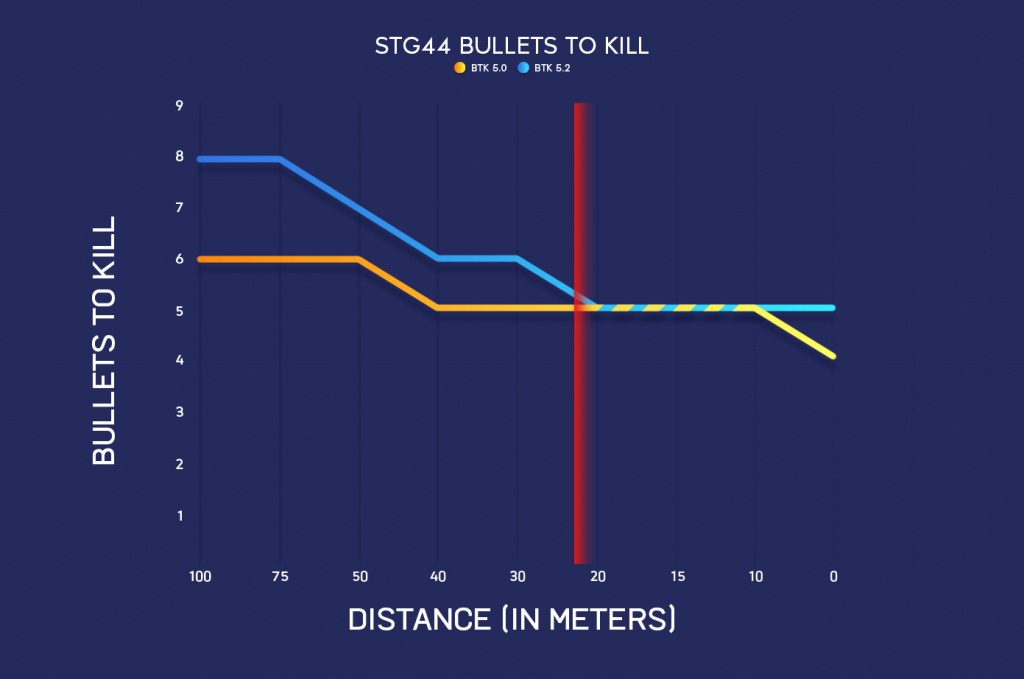 Spotting Anpassungen. Neue Anzeige, die euch signalisiert, dass man euch entdeckt hat.
Changes to Spotting - Coming in Update 5.2
Angriffswinkel – Gepanzerte Fahrzeuge

Künftig müssen Gegner, die euer Fahrzeug ausschalten möchten, den Angriffswinkel genauer beachten. Nur mit dem perfekten Winkel wird maximaler Schaden verursacht.
---
---
Mehr zu den Neuerungen im Spiel und die "Tides of War" Roadmap findet ihr in unserer BFV-Themenübersicht (hier klicken). Folgt uns gerne auf Facebook und Twitter, um keine News mehr zu verpassen. Tretet gerne auch unserer Partnergruppe "Battlefield V Xbox One Community (Germany)" bei, um Mitspieler zu finden oder euch auszutauschen.
---
---