Halo Infinite: Händlerlistung deutet auf "Free to Play Multiplayer " hin; Battle Pass System & neue Anpassungsmöglichkeiten
Laut der Listung des Händlers "Smithtoys" soll der Multiplayer von Halo Infinite kostenlos sein. Dies deckt sich auch mit einem Bericht, der kürzlich auf "Windowscentral" veröffentlicht wurde. Darin heißt es, dass Halo Infinite einen ähnlichen Multiplayer-Ansatz wie "Call of Duty" mit "Warzone" verfolgen könnte. Dadurch sollen Spieler zum Kauf der Vollversion annimiert werden. Ein bekannter Microsoft Insider brachte zudem ein Battle-Pass-System und neue Anpassungsmöglichkeiten für den Multiplayer ins Gespräch.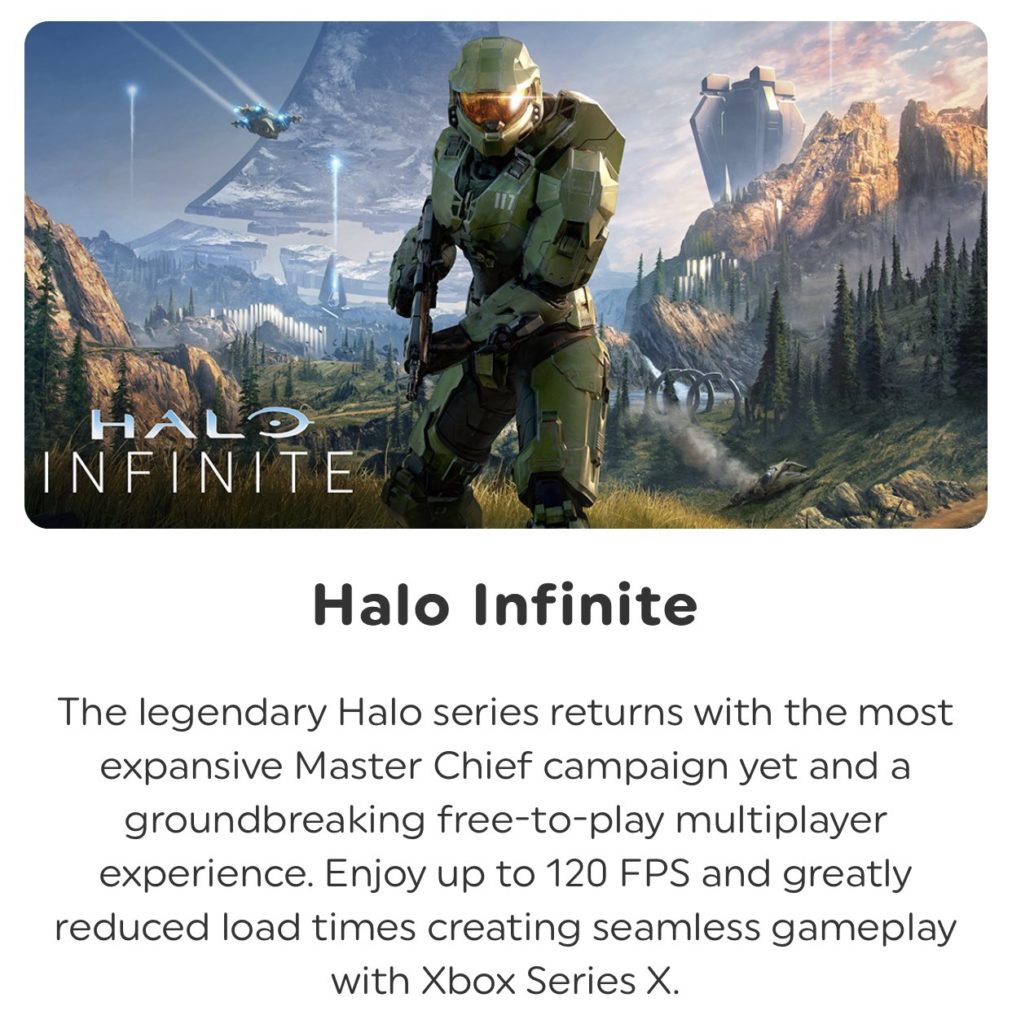 Das Free to Play Modell wirft nun natürlich einige Fragen auf. Nachdem Microsoft die 12 Monate Gold Mitgliedschaft aus dem Store entfernt hat, gibt es viele Spekulationen darüber, wie Xbox Live online Features künftig umgesetzt werden. Die neuen Informationen zum Free-to-Play Modell könnten bedeuten, dass sich Microsoft künftig vom Gold Abo löst und dass man mit dem Start der Xbox Series X nur noch Abos für den Game Pass und den Game Pass Ultimate Service erhält. Letzterer wird auch xClound beinhalten.
Über Halo Infinite
In Halo Infinite erwartet den Masterchief eines seiner bisher größten Abenteue. Er hat den Auftrag, die Menschheit zu retten. Entwickelt wird der Titel von 343 Industries auf Basis der neuen Slipspace Engine. Die Entwickler versprechen eine 4K Erfahrung mit 60 FPS. Der Titel  wurde von grundauf neu entwickelt und ist das bislang ehrgeizigste Projekt der Reihe. Gerüchten zufolge wird "Halo Infnite" dank der neuen Spielengine die Story an eure Entscheidungen im Spiel anzupassen. Außerdem könnte der Titel auch RPG-Elemente erhalten. Eine offizielle Bestätigung durch Microsoft steht noch aus, daher solltet ihr das Ganze zunächst mit einem gewissen Abstand betrachten, auch wenn sich viele Leaks von Brad Sams in der Vergangenheit bewahrheitet haben.
Halo Infinite erscheint Ende des Jahres, zusammen mit der Xbox Series X. Der Titel wird aber auch auf Xbox One und der  Xbox One X spielbar sein. Folgt uns gerne auf Facebook, Instagram und Twitter, um künftig keine News mehr zu verpassen.