Battlefield 6: Insider spricht von einer Art Soft-Reboot
Das DICE bereits an einem neuen Teil der "Battlefield"-Reihe arbeitet, ist kein Geheimnis. Doch offizielle Informationen zum kommenden Ableger stehen noch aus. Dem Insider "TheLongSensation" zu Folge könnte der nächste Teil entweder "Battlefield 6" oder einfach nur "Battlefield" heißen. Zudem spricht er beim kommenden Ableger von einer Art Soft-Reboot, welches sehr stark von "Battlefield 3" beeinflusst sein soll. Somit erwartet uns also wieder ein modernes Setting. Im nachfolgenden Beitrag findet ihr eine Zusammenfassung aller bekannten Informationen, die Quellen aus dem Studioumfeld bisher verraten haben.
Karten Designs für Battlefield 6
Wie "The LongSensation" schon 2020 ausgeführt hatte, sind die meisten Karten für "Battlefield 6" auf 128 Spieler ausgelegt. DICE nutzt die Möglichkeiten der neuen Konsolengeneration (PS5/ Xbox Series X|S) um das Spielgefühl auf eine neue Ebene zu bringen. Auch wenn die meisten Karten nun für bis zu 128 Spieler ausgelegt sein werden, bedeutet dies jedoch nicht, dass wir auch in jedem Modus mit der maximalen Spielerzahl gegeneinander antreten. Der Shooter wird auch weiterhin Standardmodi bieten, in denen 64 Spieler gegeneinander im 32v32 antreten.
Last Gen Portierung
Auch eine Last Gen Portierung wurde im vergangenen Jahr ins Gespräch gebracht. Hier müssen Spieler allerdings mit einigen Einschränkungen rechnen. So wird es in der PS4 und Xbox One Version nur Modi mit maximal 64 Spielern (also 32v32) geben und auch der Grad der Levelzerstörung wird hier reduziert sein, ebenso wie die Grafik an sich. Die Entwicklung wird von einem separaten Team übernommen. Dadurch stehen der Ps5, Xbox Series S|X und PC Version alle Ressourcen zur Verfügung.
Battle Royale
Einigen Quellen zu Folge soll das Studio bereits seit einiger Zeit an einem Battle Royale Modus arbeiten. Es heißt, nach dem Erfolg von "Call of Duty: Warzone" verfolgt EA den Plan, eine eigene Version ins Rennen zu schicken. Der Modus könnte allerdings erst als Post Launch Content hinzugefügt werden. Niemand kann zur Zeit sagen, wie weit die Entwicklung an dem Battle Royale Modus vorangeschritten ist. Ob er auch eine Free to Play Komponente bzw. ein Standalone sein wird, oder wie "Firestorm" in "Battlefield V" ein fester Bestandteil der premium Version des Spiels, ist noch nicht bekannt.
Leaks auf Reddit und co
Zu guter Letzt ging "TheLongSensation" noch auf die jüngsten Leaks zu "Battlefield 6" auf Reddit und co ein, in denen bereits Details zur Story, Karten und mehr genannt wurden. Seinen Quellen zu folge sind die meisten davon zu 99% frei erfunden. Bis es glaubhafte Informationen zur Story und weiteren Gameplay Mechaniken in "Battlefield 6" gibt, vergehen vermutlich noch einige Monate. Ihr solltet frühstens im März mit neuen Informationen rechnen.
Pläne für Battlefield 3 Remaster nicht mehr aktuell
Im vergangenen Jahr hatte AlmightyDaq, ein Insider, der ebenfalls für seine akkuraten Leaks zu "Battlefield 1 und Battlefield V" bekannt ist, über ein Remaster von "Battlefield 3" gesprochen. Es scheint allerdings so, dass die Arbeiten daran verworfen wurden. Daq erhielt seine Informationen zu einem möglichen Remaster von Battlefield 3 von einem inzwischen ehemaligen Q+A Tester von EA. Da dieser inzwischen nicht mehr für EA arbeitet, sind seine Informationen auch nicht mehr aktuell. Dem derzeitigen Stand befindet sich bei DICE kein Remaster mehr in der Entwicklung. Ob die Pläne auf Eis gelegt wurden oder die Arbeiten an einem Remaster zu Gunsten des Soft-Reboots eingestellt wurden, ist unklar.
Infos zu Release Zeitraum
Battlefield 6 soll Ende 2021 erscheinen. Dies teilte EA bereits im Rahmen einer Investoren-Konferenz mit. Mit dem neuen Teil möchte man neue Maßstäbe für das Franchise setzen, so Andrew Wilson weiter. Intern laufen bereits erste Spieletests und laut Wilson sei das Feedback durchweg sehr positiv. Das Studio arbeitet eng mit der Community zusammen, um deren Feedback in die Entwicklung einfließen zu lassen.
---
Guthaben, Gamecards & mehr [Anzeige]
---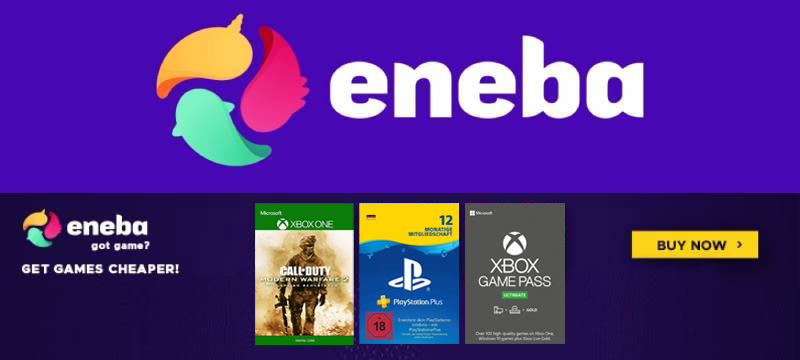 ---
Stay in touch
---
Weitere Leaks, Patch Notes und Infos zum Spiel findet ihr in unserer Themenübersicht (hier klicken). Folgt uns gerne auf Facebook, Instagram und Twitter, um künftig keine News mehr zu verpassen.