Call of Duty: Activision plant Quellen zufolge noch die nächsten beiden Premium-Ableger auch auf die Last-Gen-Konsolen (Xbox One & PS4) zu bringen
Wie Quellen aus dem Entwicklerumfeld berichten, plant Activision sowohl den diesjährigen Premium-Titel "Call of Duty: WWII Vanguard" als auch "Call of Duty: Modern Warfare II", den nächsten Teil von Infinity Ward, der im Jahr 2022 erscheinen soll, noch auf den Last-Gen-Konsolen (Xbox One und Playstation 4) zu veröffentlichen. An und für sich sind Crossgen-Releases nicht ungewöhnlich. Auch "Call of Duty: Ghosts, Call of Duty: Advanced Warfare und Call of Duty: Black Ops 3" sind damals noch auf den Last-Gen-Modellen erschienen.
Last-Gen-Konsolen schränken die technischen Möglichkeiten ein
Weiter heißt es, dass man bei "Call of Duty: WWII Vanguard" sehen kann, dass die Last-Gen-Konsolen die Entwickler ausbremsen. Verwunderlich ist das nicht, da die Komponenten in den alten Konsolen auch leider Stark veraltet sind. Von der schon für 2013 zu schwachen Jaguar CPU bis hin zum Radeon Grafikchip und den 8GB Arbeitsspeicher. Bei der Playstation 4 immerhin schon GDDR5, die Xbox One hingegen setzte auf eine Mischung aus ESRAM und DDR3 die noch einmal mehr die Möglichkeiten einschränken. Welche Auswirkungen zu schwache Hardwareleistung mit sich bringen kann, zeigte "Cyberpunk 2077" im letzten Jahr sehr deutlich.
Ob diese Strategie noch für zwei Releases tragbar ist, scheint eher fragwürdig. Natürlich sind viele Spieler noch auf den Last-Gen-Konsolen unterwegs und so scheint es zumindest aus unternehmerischer Sicht sinnvoll, jedoch ist es nicht gerade empfehlenswert. Auch DICE hatte ursprünglich für "Battlefield 6", das in diesem Jahr erscheinen soll, eine Feature-Limited-Version geplant. Jedoch sieht es so aus, als wurden diese Pläne inzwischen verworfen. Zumindest wenn es nach Insidern geht.
Eine offizielle Ankündigung von "Call of Duty: 2021 und auch 2022 " steht noch aus. Betrachtet daher die hier geteilten Informationen zunächst mit etwas Abstand. Auch wenn alle der hier im Beitrag genannten Quellen in der Vergangenheit viele zutreffende Details zu "Call of Duty: Modern Warfare 2019" und "Call of Duty: Black Ops Cold War" geteilt hatten, besteht immer die Möglichkeit, dass Informationen unvollständig sind oder auch gewisse Dinge fehlinterpretiert wurden. Viele der Insider gehören zu internen Testgruppen und Arbeiten an unterschiedlichen Builds des Spiels. Somit gilt wie bei allen Informationen aus der laufenden Entwicklung "Subject to Change".
Bisher bekannte Details zu Call of Duty WWII Vanguard (2021)
In "Call of Duty: WWII Vanguard" erwartet euch eine düstere und auch kontroverse Kampagne, ähnlich wie bei "Call of Duty: Modern Warfare". Darüber hinaus sprechen Insider von Guerilla-ähnlicher Kriegsführung und einem Boots on the Ground Setting sowie der Integration der Waffen in "Call of Duty: Warzone", eine eigene Karte ist dem derzeitigen Stand nach nicht zu erwarten, aber etwas kleines wie Rebirth Island nicht ausgeschlossen. In der Geschichte erwartet uns offenbar ein traditionelles WWII-Setting, welches auf wahren Begebenheiten beruht. Außerdem nutzt Sledgehammer Games bei "Call of Duty: WWII Vanguard" ebenfalls die IW8.0 Engine, die erstmals bei "Call of Duty: Modern Warfare 2019" zum Einsatz gekommen ist.
---
Gaming Deals 'Ad
---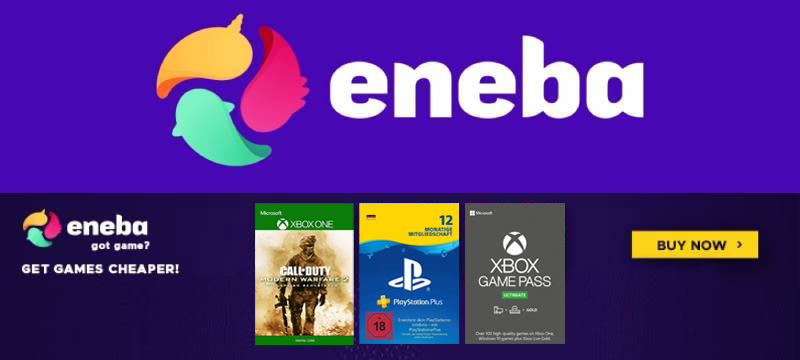 ---
Stay in touch
---
Weitere News, Patch Notes und Infos zum Spiel findet ihr in unserer Themenübersicht (hier klicken). Folgt uns gerne auf Facebook, Instagram und Twitter, um künftig keine News mehr zu verpassen. Wer auf der Suche nach einer Community ist, kann gerne in unserer Facebook Partnergruppe "Call of Duty Germany" vorbeischauen. Hier findet ihr Hilfestellungen, neue Mitspieler und vieles mehr. Wir suchen außerdem Verstärkung (M/W) für künftige Projekte. Wer Teil des Trippy Leaks Network werden möchte, kann sich gerne bei uns melden (hier klicken).