Call of Duty: Vanguard x Warzone | Das sind die Inhalte von Season 3
Activision hat heute die Inhalte von Season 3 für "Call of Duty: Vanguard und Warzone" enthüllt. Die kommende Saison bringt euch neue Karten für den Mehrspieler und Zombie Modus von Vanguard, neue Operator, Waffen und mehr. In Warzone erwarten euch darüber Hinaus neue Modi, Anpassungen und mehr. Außerdem dürft ihr euch auf das Gozilla VS Kong Crossover Event namens "Operation Monarch" freuen, welches am 11. Mai 2022 an den Start geht.  Im nachfolgenden haben wir weitere Details für euch in der Zusammenfassung.
Roadmap zu Season 3 | Call of Duty: Vanguard x Warzone
Die erforderlichen Updates für Vanguard (Update 1.17) und Warzone (Update 1.57) können Anfang nächster Woche heruntergeladen werden.

Die neuen Inhalte für Warzone Season 3
In Warzone dürft ihr euch auf eine neue Gulag Version und eine neue Location sowie überarbeitete Locations auf der Karte "Caldera" freuen.  Zudem plant Raven Software weitere QoL Updates bereitzustellen. Mehr dazu nachfolgend:
Neuer POI – Ausgrabungsstätte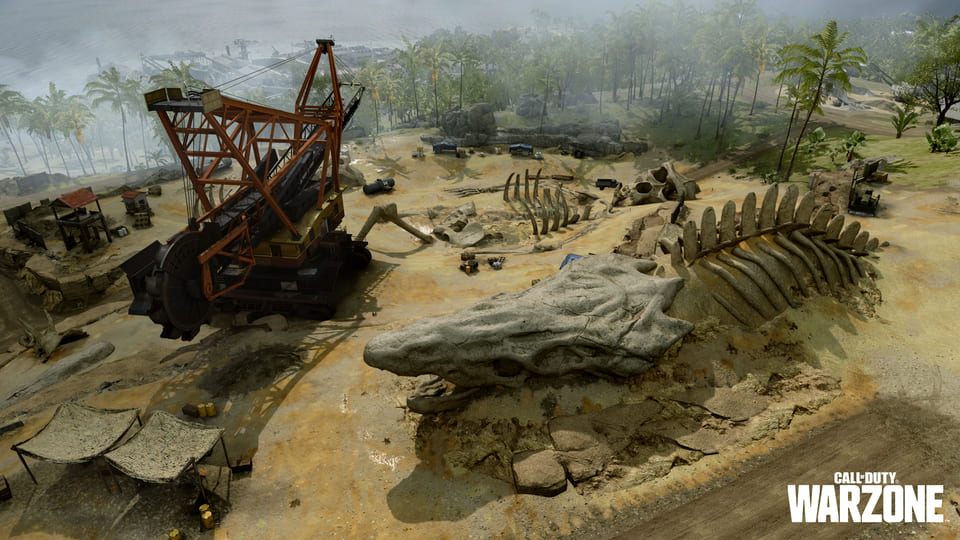 Die Ausgrabungsstätte liegt zwischen der Mine und den Ruinen und bietet euch die Möglichkeit, verlassene Ausgrabungsgeräte, Zelte und massive Skelette nach Vorratskisten und anderen Gegenständen zu durchsuchen.
Runway, Peak und Lagoon  – Update
Bestehende POI wurden darüber hinaus überarbeitet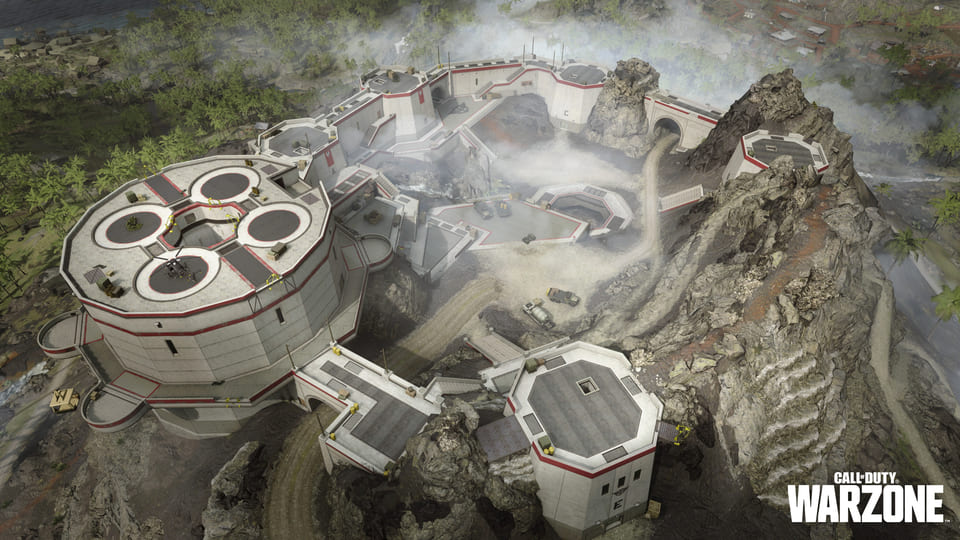 Alle Gebäude auf dem Gipfel sind vollständig aufgebaut, bekamen einen frischen Anstrich verpasst und tragen nun das Symbol der mysteriösen globalen Organisation Monarch– eine kryptozoologische Verteidigungstruppe, welche die Aktivitäten der Titanen auf der Insel untersucht.
Runway Rebuilt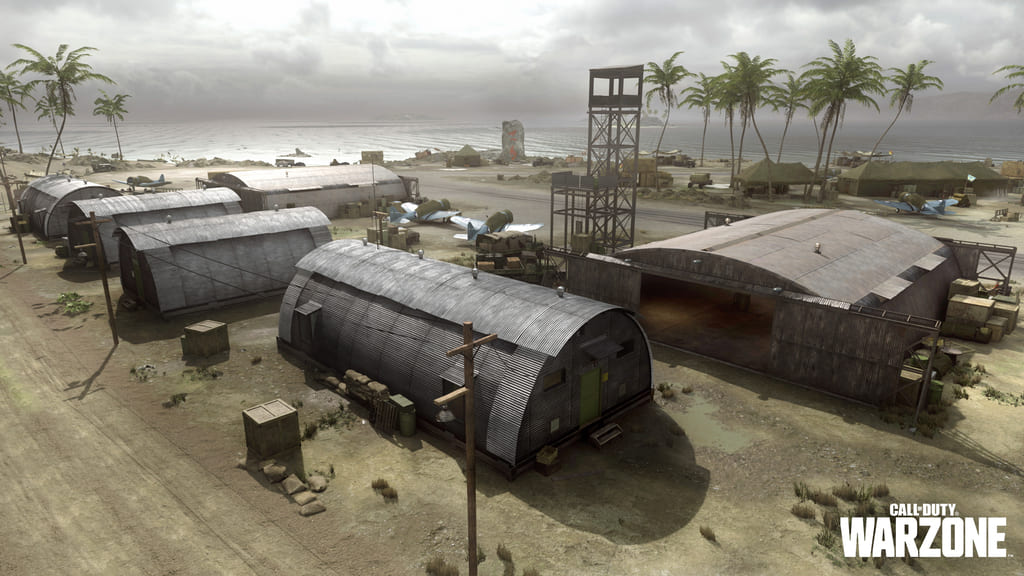 Calderas Start- und Landebahn wurde mit einer Reihe von Kasernen, Hangars und anderen baulichen Ergänzungen wieder aufgebaut, die den Dschungelüberwuchs und die verlassenen Unterkünfte in diesem Gebiet ersetzen. Auf der Landebahn wird es auch einige stillgelegte Flugzeuge geben, die euch als Deckung dienen könnten. Außerdem finden sich dort auch einige Wachtürme und Wassertürme, mit denen ihr euch eine bessere Übersicht über das Gebiet verschaffen könnt.
Hit the Sandbar, Neu in der Lagune
Durch den Wechsel der Gezeiten wurde ein neues Gebiet freigelegt. Die Sandbank erstreckt sich abseits der kniehohen Wasserroute. Dort liegende Schiffe können euch als Deckung dienen. Außerdem könnt ihr sie nach Loot durchsuchen. Neben einer steilen, felsigen Klippe hinter ein paar Häusern gibt es mehrere abschüssige Pfade zurück zur Hauptinsel und zu dem, was in dieser Gegend bereits existierte.
Operation Monarch
Am 11. Mai startet Operation Monarch. Dabei handelt es sich um ein Crossover Event mit dem Titan Monsterverse, genauer gesagt um ein Gozilla VS Kong Crossover. Euch erwartet ein zeitlich begrenzter Spielmodus für 4ER Teams, der auf mehreren klassischen Spielerfahrungen basiert und einen Monster Twist bereithält. Weitere Details sollen aber erst noch enthüllt werden.
Neuer Gulag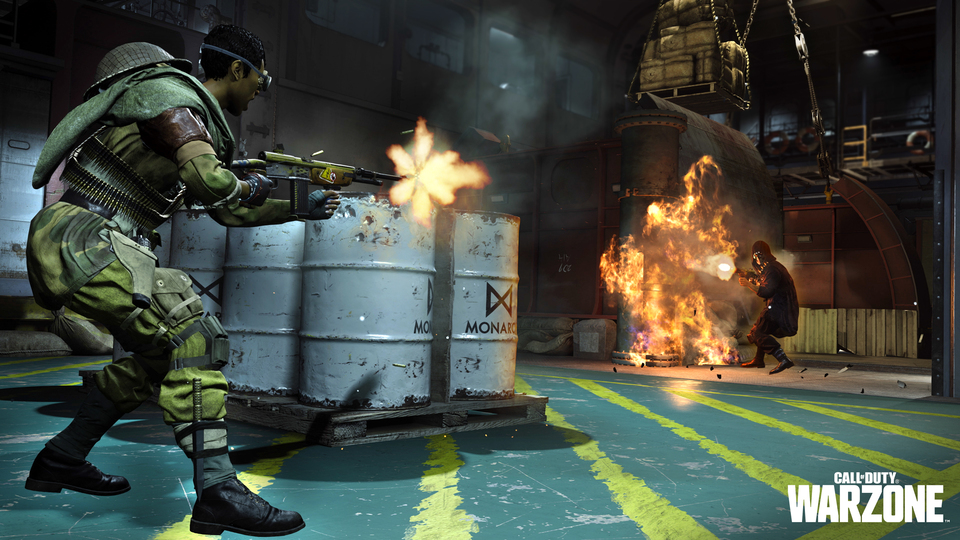 Der neue Gulag wurde vom Studio Toys for Bob entwickelt.  Die nahezu symmetrische Kampfarena befindet sich im Bauch eines Schiffes, das direkt vor der Küste von Caldera festgemacht ist, mit identischen Gängen am Rand eines ansonsten offenen Raums.
Weitere Updates und Inhalte
In der Mid-Season könnt ihr weitere Geheimnisse unterhalb der Insel erkunden. Außerdem erwartet euch eine Exfil-Mission auf Rebirth Island Reinforced. Bei dieser geht es darum, ein Funkgerät für eine sichere Extraktion zu finden, bevor sich der letzte Kreis schließt. Freut euch mit dem Mid-Season Update auf eine weitere Rebirth-Variante eines klassischen Warzone-Modus, entwickelt von Beenox.
Die neuen Inhalte für Vanguard Season 3
In Vanguard erwarten euch neue Mehrspielerkarten, ein Trophy-System, Zombie Updates und eine neue Ranked Season.
Maps

Mayhem:  Schauplatz der Karte ist ein 1950er Jahre Filmset. Es ist eine Karte die auf schnelle Gefechte ausgelegt wurde. Die Karte ist zum Start der Season verfügbar.

Sphere: Die zweite Karte wird im Laufe der Saison hinzugefügt. Es ist eine kleine Karte mit mehreren Ebenen.


Neue Ausrüstung:  Trophy System. Eliminiert Granaten etc…
Zombie Updates: Im Zombie Modus dürft ihr euch auf die neuen Waffen aus dieser Saison sowie neue Herausforderungen freuen. Treyarch arbeitet darüber hinaus an der ersten rundenbasierten Map, die in Season 4 erscheinen wird (erste Details hier).
Neue Herausforderungen und Belohnungen für Ranglistenspiele
Balancing-Anpassungen für Waffen, Perks, Streaks, Fixes und mehr. Patch Notes folgen nächste Woche.
Neue Operator und Waffen für Vanguard x Warzone in Season 3
Zu den spielübergreifenden Inhalten für Vanguard und Warzone zählen neue Operator und neue Waffen.
Neue Waffen

M1916: Scharfschützengewehr. Zum Start der Saison verfügbar als Teil des Battle Pass.
Nikita AVT: Sturmgewehr. Ebenfalls zum Start verfügbar als Teil des Battle Pass.
Vorschlaghammer: wird in der Saison hinzugefügt.
H4 Blixen: SMG – Wird in der Mid-Season hinzugefügt und ist das Gegenstück zur PPSh-41.

Neue Operator

Mateo Hernandez (Launch)
Florence Carter (In-Season)
Kim Tae Young (Mid-Season)
Bilder zu neuen Waffen und Operatoren in Reihnfolge der Auflistung:
Modern Warfare x Warzone Konsolen Version Update Hinweis
Mit dem Season 3 Update wird die Datei-Größe für den Campaign, Spec Ops und Multiplayer DLC angepasst. Aus diesem Grund müsst ihr bei Update 1.57 mit einem größeren Download als üblich rechnen, da ihr die nachfolgenden Pakete erneut herunterladen müsst. Dadurch werden auch hoffentlich die damit verbundenen Fehler behoben, die bei vielen Spielern dazu führen, dass die Pakete immer wieder vom Spiel deinstalliert werden. Wir berichteten bereits 2021 darüber (hier klicken).
Call of Duty: Modern Warfare — Campaign DLC 1
Special Ops DLC 1
Multiplayer DLC 2
Campaign and Special Ops DLC 1
Multiplayer and Special Ops DLC 1
---
MERCH | NEUHEITEN
---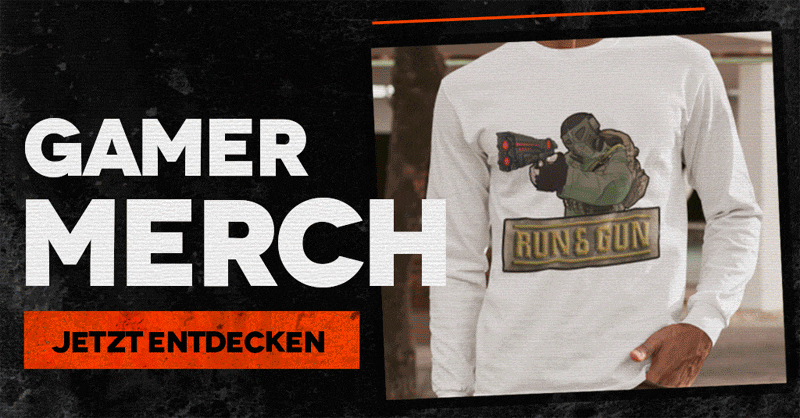 ---
Stay in touch
---
Weitere Leaks, Patch Notes,  Infos sowie Tipps und Tricks zum Spiel findet ihr in unserer Themenübersicht (hier klicken). Folgt uns gerne auf Facebook, Instagram und Twitter, um künftig keine News mehr zu verpassen. Wer auf der Suche nach einer Community ist, kann gerne in unserer Facebook Partnergruppe "Call of Duty Germany" vorbeischauen. Hier findet ihr Hilfestellungen, neue Mitspieler und vieles mehr. Wir suchen außerdem Content Creator (M/W) und Sprecher*inen für künftige Projekte. Wer Teil des Trippy Leaks Network werden möchte, kann sich gerne bei uns melden (hier klicken).
---
---

---