Modern Warfare 2: Update 1.04 verfügbar | Warnung an Xbox Spieler
In der Nacht ist Update 1.04 (Playstation) bzw. Update 1.0.6 (Xbox) für "Call of Duty: Modern Warfare 2" veröffentlicht worden. Mit diesem nimmt Infinity Ward weitere Fehlerkorrekturen vor dem offiziellen Launch vor. Die Downloadgröße beträgt zwischen 2 und  3,756GB auf Playstation und auf Xbox bis zu 63GB. Nachfolgend findet ihr weitere Informationen. Zudem sollten Xbox Spieler darauf verzichten, die Region auf Neuseeland umzustellen, um früher zu spielen. Mehr dazu unterhalb der Patch Notes
Patch Notes – Update 1.04 | 1.004 | 1.0.6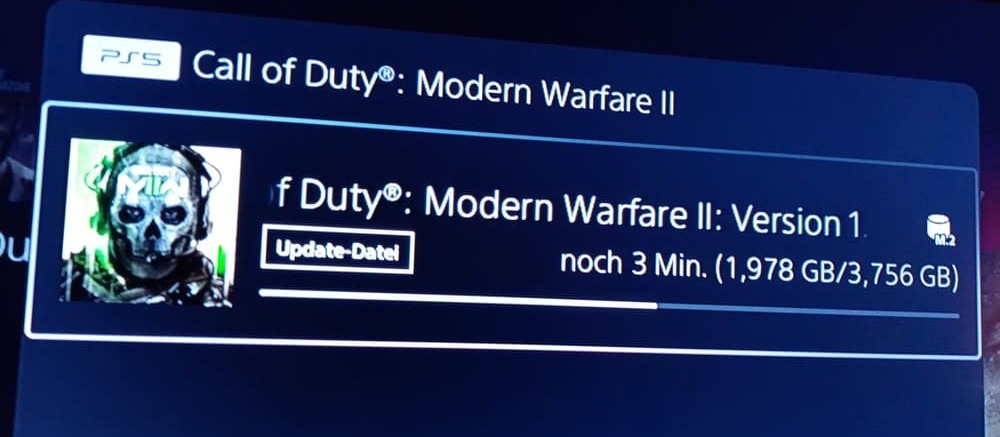 Mit Update 1.04 (Playstation) bzw. Update 1.0.6 (Xbox) für "Call of Duty: Modern Warfare 2" werden zusätzlich zu den Änderungen von Update 1.03, die wir euch hier noch einmal auflisten, zusätzliche Fehlerkorrekturen, unter anderem für Installationsfehler der Kampagnen Pakete vorgenommen. Die Patch Notes zu Update 1.04 findet ihr unter dem Abschnitt "Ergänzungen".
Verbesserte Sichtbarkeit von Gegnern durch

Diamantsymbole über den Köpfen für leichtere Identifikation
Beleuchtung und den Kontrast optimiert

Audioanpassungen:

Gesamtreichweite von Schrittgeräuschen reduziert
Schrittgeräusche von Teammitgliedern reduziert
Lautstärkebereich des In-World-Aktivierungssoundeffekts für Totenstille reduziert

Anpassungen am 3rd Person Modus

ADS Mechanik angepasst. Nur noch Waffen mit hohem Zoom wechseln in die First Person, andere Waffen bleiben im 3rd Person Modus beim Zielen über die Zielvorrichtung.

Anpassungen an der gesamten Waffenbalance
Optimierungen der Benutzeroberfläche für bessere Navigation durch alle Menüs.
Optimiertes Movementsystem:

Bewegungsabläufe für Ledgehanging Funktion (sich an Wänden u.ä. hochziehen), Dolphin Dive (nach vorne springen) und Sliden wurden verfeinert.
Exploits im Movementsystem wurden behoben.

Matchmakingsystem überarbeitet

Es wurden Änderungen vorgenommen, um das Trennen von Lobbys nach dem Rundenende zu reduzieren. Weiteres Feedback wird nach der Veröffentlichung gesammelt und falls nötig weitere Verbesserungen implementiert.
Update 1.04 Ergänzungen
Fixes für Fehler mit Installationsproblemen der Kampagnen Paket Updates (NIAMEY LEE Meldung kommt noch, aber die Meldung "STATUS Installation" taucht nicht mehr auf. Ihr werdet nun nach bestätigen des NIAMEY LEE Fehlers in das Early Access Menü geleitet). Sobald das Spiel offiziell veröffentlicht wurde und der Mehrspieler Modus freigeschaltet ist, wird auch die erste Meldung nicht mehr erscheinen.
Stabilitätsverbesserungen
offizielle Patch Notes TBA
Infinity Ward warnt Xbox Spieler die Region zu ändern
Infinity Ward warnt insbesondere Xbox Spieler, die ihre Region umzustellen, um "Call of Duty: Modern Warfare 2" vor dem offiziellen Launch in ihrer Region zu spielen. Der sog. Neuseeland Trick hat sich in der Vergangenheit recht schnell etabliert, um Spiele vorzeitig spielen zu können. Doch das Studio möchte dem Ganzen mit Strafen entgegen treten. Spieler, die ihre Region ändern, könnten bis zum Launch des Spiels aus dem Multiplayer ausgeschlossen werden. Grund dafür ist eine Überlastung der Server zu verhindern. Normalerweise führt euch das Matchmaking auf Server, die eurer Region am nächsten sind. Da über den Neuseeland Trick nun anfragen aus der ganzen Welt auf die Server eingehen, könnten diese unter der Last sehr hohe Pings verursachen oder sogar Abstürzen.
Da Unklar ist, ob die Überprüfung der Region lediglich durch die IP Adresse, oder aber durch eine Untersuchung des Activision sowie Xbox Live Spielerprofils stattfindet, empfehlen wir euch besser zu warten, anstatt eine VPN Verbindung zum verschleiern eurer Region zu nutzen.
---
MWII CROSS – GEN – BUNDLE VORBESTELLEN *AD
---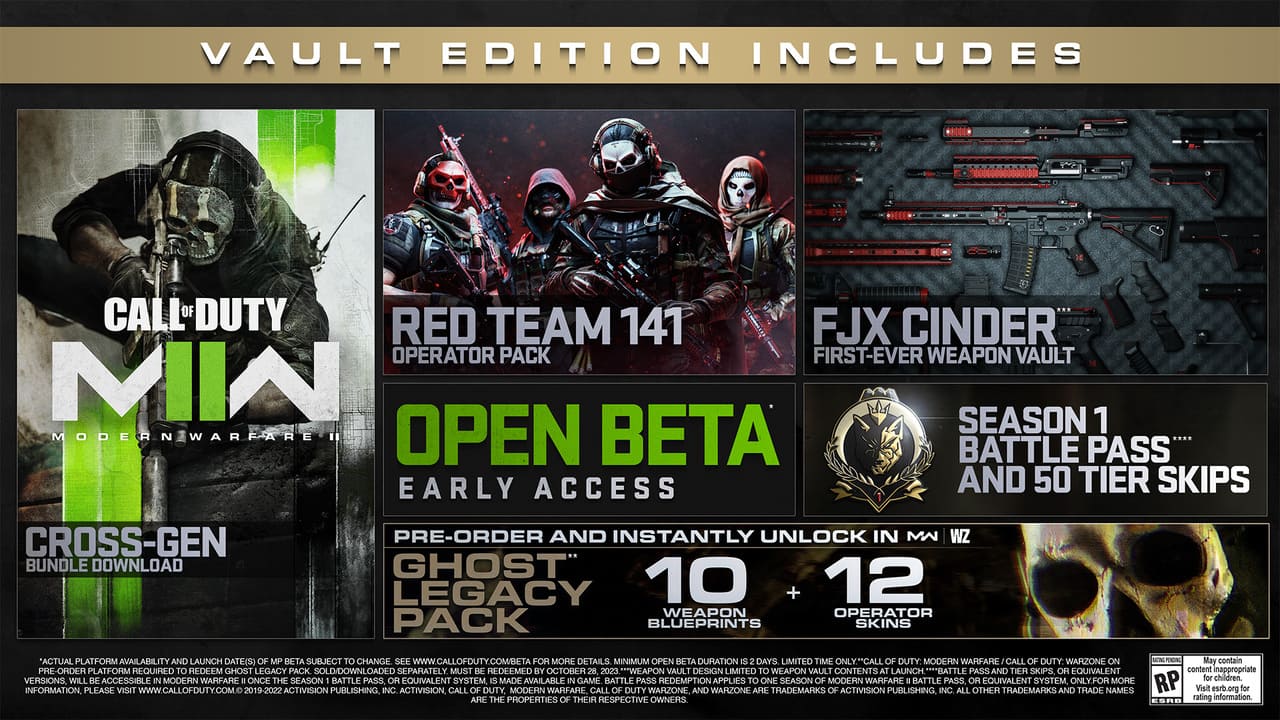 ---
MERCH | NEUHEITEN
---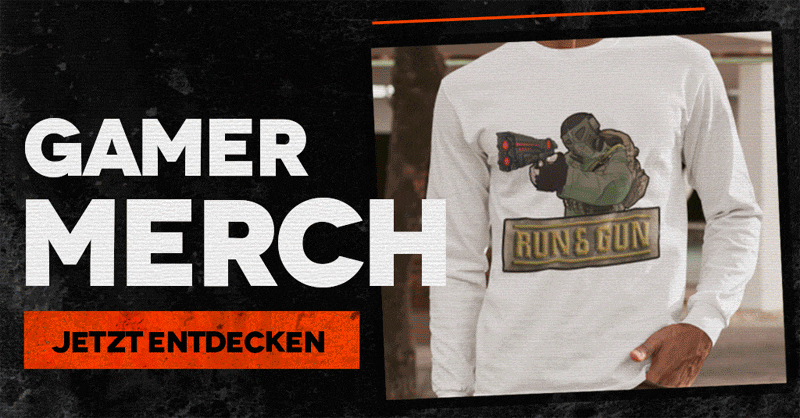 ---
Stay in touch
---
Weitere Leaks, Patch Notes,  Infos sowie Tipps und Tricks zum Spiel findet ihr in unserer Themenübersicht (hier klicken). Folgt uns gerne auf Facebook, Instagram und Twitter, um künftig keine News mehr zu verpassen. Wer auf der Suche nach einer Community ist, kann gerne in unserer Facebook Partnergruppe "Call of Duty Germany" vorbeischauen. Hier findet ihr Hilfestellungen, neue Mitspieler und vieles mehr. Wir suchen außerdem Verstärkung (M/W) für künftige Projekte. Wer Teil des Trippy Leaks Network werden möchte, kann sich gerne bei uns melden (hier klicken).
---