Battlefield 1: Battlepacks werden nicht mehr zufällig verteilt
Mit dem kommenden Update für Battlefiels 1 sollen die Battlepacks nicht mehr zufällig unter den Spielern verteilt werden.
Bislang wurden die Battlepacks in Battlefield 1 nach dem Rundenende zufällig an eine Handvoll Spieler verteilt. Mit dem heutigen Tag soll sich dies durch ein Update ändern. Wie das Magazin "EGMNOW" berichtet, werden Battlepacks künftig nach Leistung verteilt. Die Entwickler haben nun ein separates Fortschrittssystem für Battlepacks integriert, welches ihr mit Punkten füllt, die ihr innerhalb des Matchs verdient. Hierdurch soll Teamplay in Zukunft noch mehr belohnt werden.
Außerdem bekommt ihr nach dem heutigen Update in der Gesamtübersicht zum Ende der Runde auch den Fortschritt eurer Klassen angezeigt. Die Änderungen sollen im Laufe des Tages wirksam werden. Nachfolgend seht ihr einen Screenshot zu den Neuerungen.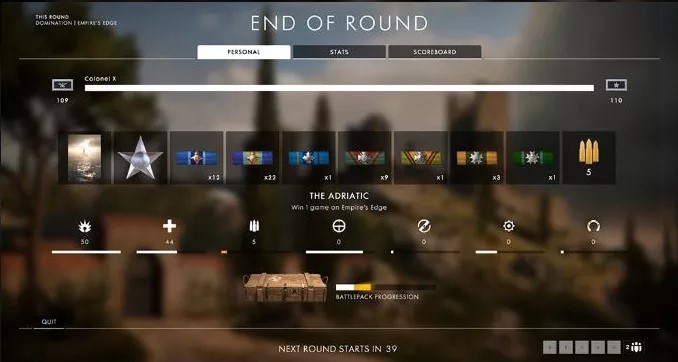 Ab August können Spieler im CTE zudem die erste der sechs kommenden Karten des "Russland"-DLC antesten. Weitere Informationen zu "In the Name of the Tsar" finde ihr in unseren vorherigen News.