Manhunt: Take Two erneuert den Markenschutz für den Rockstar Games Titel
Take Two Interactive hat den Markenschutz für den Rockstar Games Titel "Manhunt" um weitere 10 Jahre verlängert. Dies zeigt eine Listung auf "Justia Tradmarks".
Fans der Spielreihe, die seit einem Jahrzehnt auf eine Fortsetztung warten, könnten nun neue Hoffnung schöpfen. Denn manchmal bedeutet eine Verlängerung / Erneuerung des Markenschutz, das die Entwickler an einer Fortsetzung oder einem Reboot des Titels arbeiten. Zum Beispiel kurz vor der offiziellen Ankündiung des "Shadow of the Colossus" Remake für die PS4, stellte sich heraus, dass Sony nur wenige Zeit vorher den Schutz der Marke "Shadow of the Colossus" erneuert hatte. Diese Vorgehensweise muss natürlich nicht zwingend auf "Manhunt" zutreffen, aber in einigen Fällen geht eine solche Tradmarkverlängerung einer Ankündigung voraus. Bis zu einer offiziellen Ankündigung von Rockstar Games und Take Two ist dies jedoch als reine Spekulation zu betrachten.

Manhunt Games
Für alle, die mit dem Spiel nichts anfangen können, hier ein paar Infos. Manhunt wurde von Rockstar North entwickelt. Von dem Survival Action Titel erschienen bislang zwei Teile. Der erste Teil erschein 2003 für Xbox, PS2 und PC. Der zweite Teil wurde im Jahr 2007 für Xbox, PS2 und PC veröffentlicht.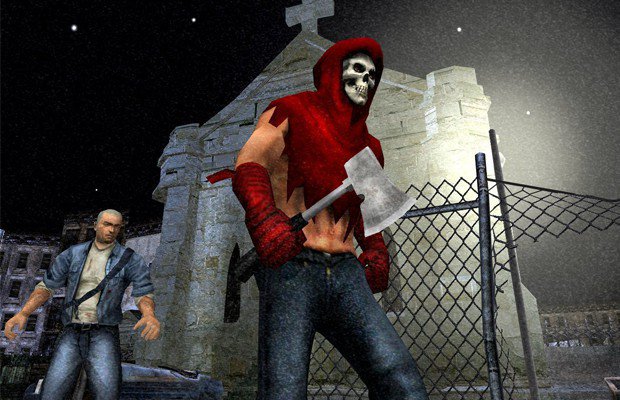 Teil 1:
Der Spieler übernimmt die Rolle von James Earl Cash, einem verurteilten Verbrecher, der auf seine Hinrichtung wartet. Jedoch hat ein reicher, einflussreicher ehemaliger Hollywood-Regisseur namens Lionel Starkweather die örtliche Justiz bestochen, so dass die Hinrichtung nur vorgetäuscht und Cash dem Regisseur übergeben wird. Dieser setzt Cash ein, um mit seiner Hilfe Snuff-Filme zu drehen, in denen Cash die Mitglieder diverser Gangs vor laufender Kamera auf möglichst brutale Art und Weise umbringen soll.
Das Spiel wird von einigen als Parodie und Kritik auf diverse Aspekte der modernen Medienlandschaft betrachtet. Es wird als Satire auf die eskalierenden Reality Shows gesehen. Der Film- und Medienbezug wird auch durch die Bezeichnung der einzelnen Levels als "Szenen" nochmals verdeutlicht. /wiki
Teil 2:
Im Jahr 2012 verursacht ein schweres Gewitter einen vorübergehenden Ausfall der Sicherheitssysteme der Dixmor-Heilanstalt für kriminelle Geisteskranke. Dieser hat das Öffnen der Zellentüren in der gesamten Anlage zur Folge. Die Insassen wandern nun frei durch die Gänge. Zwei dieser Insassen sind Daniel Lamb und Leo Kasper. Daniel ist desorientiert und leidet unter Amnesie, unfähig, sich zu erinnern, wie oder warum er nach Dixmor kam. Unter der Leitung von Leo schaffen sie es zu entkommen und machen sich auf den Weg zu den Ruinen von Daniels altem Haus. Dort angekommen suchen sie nach einem Medikament, das Daniel, so wie Leo ihm sagt, dort für den Fall der Fälle platziert hat. Das Medikament hilft, den Kopf etwas frei zu bekommen, und er beginnt, sich an Fragmente von seinem früheren Leben zu erinnern. Er und Leo brechen auf, um die Geheimnisse von Daniels Vergangenheit zu entwirren, ständig verfolgt von Kopfgeldjägern und Agenten einer mysteriösen Organisation namens "The Pickman Project". /wiki