Call of Duty: 2020 wird nicht Black Ops heißen; Was wir bisher über "Project: Zeus" wissen
Schon im letzten Jahr haben wir erfahren, dass Activision es aufgrund von Unstimmigkeiten zwischen den leitenden Studios "Sledge Hammer Games" und "Raven Software", die ursprünglich für "Call of Duty: 2020" verantwortlich waren, zu Verzögerungen in der Entwicklung kam. Daher wurde die Projektleitung an das Team von "Treyarch", dem Studio hinter World at War und der Black Ops Reihe übertragen. Fortan arbeiteten sie gemeinsam an einem Black Ops Reboot. Die Kampagne thematisiert den Kalten Krieg und erstreckt sich über 40 Jahre.
Ende letzten Monats haben wir dann ein paar neue Details zum kommenden "Call of Duty"-Ableger erfahren, der intern unter dem Namen "Project Zeus" entsteht. Bislang haben wir angenommen, dass der diesjährige Teil einfach nur "Black Ops" heißen wird, da es sich wie eingangs erwähnt um ein Reboot der Reihe handelt. Doch inzwischen hat TGR von mehr als vier Quellen erfahren, dass einige Informationen des letzten Leaks nicht mehr auf dem neusten Stand sind. Die meisten Informationen, insbesondere die zum Mehrspieler Part sind schon gut ein halbes Jahr alt. Unter den Quellen sind auch einige, die schon zu "Modern Warfare 2019" zutreffende Details geliefert haben, noch bevor der Titel offiziell angekündigt wurde.
CoD 2020 heißt doch nicht Black Ops
Nach wie vor hat der diesjährige Ableger eine Verbindung zur "Call of Duty: Black Ops" Reihe. Da es sich um ein Reboot der  Reihe handelt, waren bis Ende des letzten Jahres noch zwei mögliche Namen für das Spiel im Gespräch. Einmal ganz einfach "Call of Duty: Black Ops" und zum anderen "Call of Duty: Black Operations". Allerdings hat sich das inzwischen geändert und Treyarch hat sich dazu entschieden, dem Titel final einen ganz anderen Namen zu geben. Leider wissen wir aber noch nicht, wie der neue Ableger heißen wird.
---
ebay Gaming Deals – Anzeige
---

---
Bisher wissen wir lediglich, dass "Project Zeus" im Kalten Krieg spielt und sich über 40 Jahre erstreckt. Diese Zeitspanne beinhaltet den Vietnamkrieg und auch den Koreakrieg. Treyarch wird wirkliche Ereignisse aus dieser Zeit aufgreifen und sie in die Geschichte integrieren. Der Fokus liegt also darauf, eine realistische Geschichte aus allen Blickwinkeln des Krieges zu erzählen. Ihr spielt in den Rollen der USA, Süd-Vietnam und Vietcong. Außerdem soll es viel brutaler werden als Modern Warfare. Demnach dürfen wir uns auf einen erhöhten Gore- und auch Schock-Faktor freuen. Treyarch wird für "Call of Duty 2020" ebenfalls die neue Engine verwenden, die von Infnity Ward für "Modern Warfare" entwickelt wurde.
Bezüglich des neuen Namens wird vermutet, dass der kommende Ableger "Call of Duty: Vietnam" heißt. Dies ist allerdings nur eine Spekulation, basierend auf der Tatsache, dass Sledgehammer Games vor einigen Jahren an einem 3rd Person Shooter mit diesem Namen gearbeitet hatte. Der Titel wurde dann aber eingestellt und das Team von Sledgehammer Games wurde zur Unterstützung von "Infinity Ward" abgezogen, die damals an "Call of Duty: Modern Warfare 3" arbeiteten.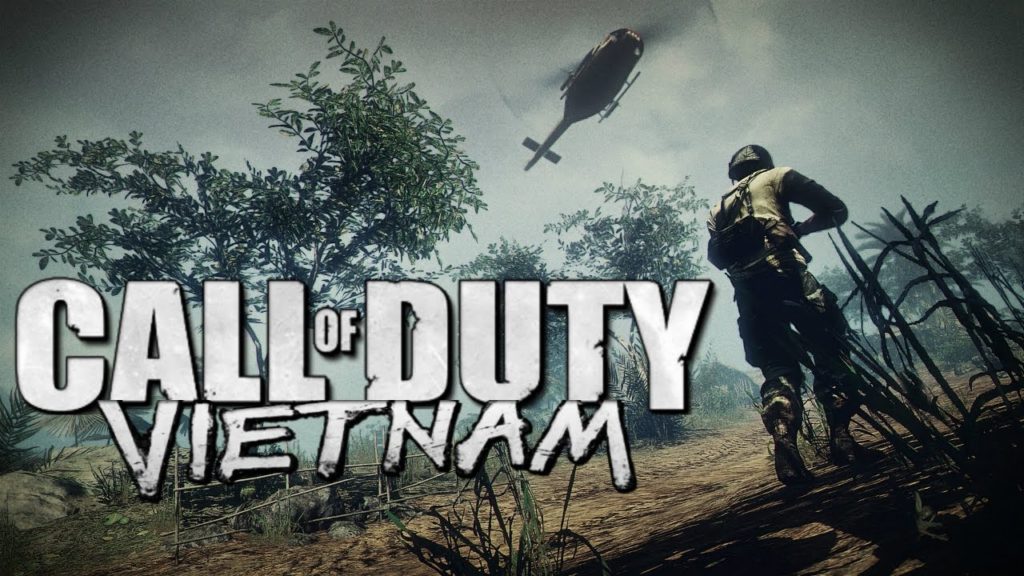 ---
Stay in Touch
---
Folgt uns gerne auf Facebook, Instagram und Twitter, um künftig keine News mehr zu verpassen. Wer auf der Suche nach einer Community ist, kann gerne in unserer Facebook Partnergruppe "Call of Duty Germany" vorbeischauen. Hier findet ihr Hilfestellungen, neue Mitspieler und vieles mehr.
Call of Duty Black Ops Cold War Leaked Info/Rumors (New COD 2020 / Call of Duty 2020 Leaks/Rumours)