Battlefield 6: Multiplayer soll Matches mit bis zu 128+ Spielern unterstützen
Das DICE bereits an einem neuen "Battlefield"-Ableger arbeitet, ist kein Geheimnis. Noch wurde offiziell aber nichts angekündigt. Durch Hilfe von Quellen aus dem Entwicklerumfeld konnten wir aber schon über die letzten Monate hinweg einige Dinge über "Battlefield 6" in Erfahrung bringen. Unter anderem Details zum Setting. Hier soll uns ein modernes Setting erwarten, welches in Richtung "Battlefield 3" gehen soll. Außerdem wird EA offenbar ein Cross-Gen-Release anstreben, wobei die PS4 und Xbox One Versionen des Spiels in ihrer Funktionalität limitiert sein werden. Dies dürfte sich unter anderem am Grad der Zerstörung der Karten bemerkbar machen.
128+ Spieler pro Match
Heute meldete sich der Insider erneut zu Wort und teilte mit, dass der Mehrspieler von "Battlefield 6" Matches mit 128+ Spielern unterstützen soll. Auch dies könnte in der "Feature-Limited-Version" für Ps4 und Xbox One gestrichen werden. Neben den höhren Spielerzahlen werden aber auch weiterhin 32v32 Matches als Standardmodi im kommenden Ableger geboten.
Battlefield 6 + Battlefield 3 Remaster inkl. aller Mehrspielerkarten im Bundle
Ein weiterer Insider erklärte kürzlich, dass eine Neuauflage zu "Battlefield 3" bereits seit längerer Zeit in Arbeit ist. Seinen Quellen zufolge, soll die Remaster-Version neben dem für das kommende Jahr geplanten Ableger erscheinen. Die Neuauflage könnte in einem Bundle mit "Battlefield 6" erscheinen. Eine ähnliche Strategie verfolgen Activision und Infinity Ward bereits mit der "Call of Duty: Infinite Warfare Legacy Edition", die zusammen mit "Call of Duty: Modern Warfare Remasterd" erschein.  Außerdem heißt es weiter, dass die Neuauflage inkl. aller Premium-Inhalte erscheinen wird. Die Neuauflage soll auf Playstation 5, Xbox Series X und dem PC erscheinen. Zudem wird sie auch einige neue Features bieten, welche mit der alten Hardware damals noch nicht möglich waren.
In der Vergangenheit traten beide Insider bereits mehrfach mit zutreffenden Leaks zu "Call of Duty" und "Battlefield" in Erscheinung. Nichtsdestotrotz solltet ihr bis zu einer offiziellen Ankündigung die hier geteilten Informatioen zunächst als Gerüchte betrachten.
---
Guthaben, Gamecards & mehr [Anzeige]
---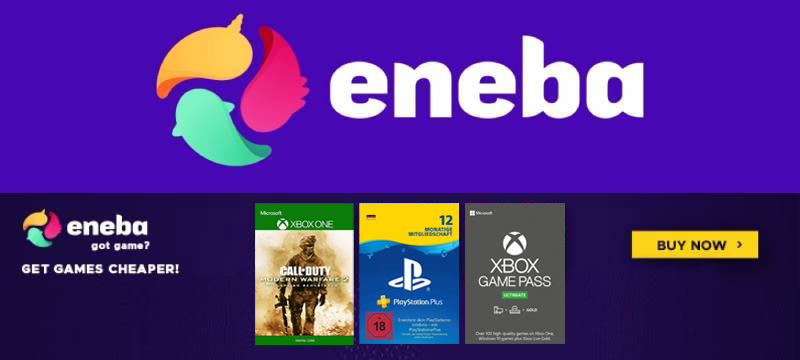 ---
Stay in touch
---
Weitere Leaks, Patch Notes und Infos zum Spiel findet ihr in unserer Themenübersicht (hier klicken). Folgt uns gerne auf Facebook, Instagram und Twitter, um künftig keine News mehr zu verpassen.