Modern Warfare: Bilder zeigen zwei der bislang unveröffentlichten Maps
Wie wir euch bereits berichtet haben, sind für "Call of Duty: Modern Warfare" weitere Inhalte geplant. Zwar wird es keine weiteren Seasons mehr geben, aber kleinere Content Updates sind durchaus zu erwarten. Ein erstes Update wurde bereits von Reed S., Lead Multiplayer VFX Artist bei Infinity Ward bestätigt. Teil dieses Updates wird der Operator John "Soap" MacTavish sein. Eine Bestätigung für den Operator lieferte eine der aktuellen Cinematic Cutscenes in "Call of Duty Warzone". Das Video bekommt ihr zu sehen, wenn ihr die letzte Intel Mission "Die Kommandozentrale" in "Warzone" erfolgreich abgeschlossen habt. Optional könnt ihr sie auch auf Youtube oder in unserem Beitrag aus dem letzten Jahr finden.
Den entschiedenen Hinweis auf Soap lieferte der Funkspruch am Ende des Videos, in dem Capt. Price mit Soap einen Treffpunkt vereinbart, bevor er und sein Team vom Damm springen.

Zusätzlich wurden auch Bundles und mehrere Skins für Soap in den Spieldaten gefunden. Im Nachfolgenden seht ihr eine Aufnahme von der Operatorauswahl im Spiel, die Soap in verschiedenen Varianten zeigt.
Mit Shane Sparks wird es außerdem auch einen neuen Operator für die Demon Dogs geben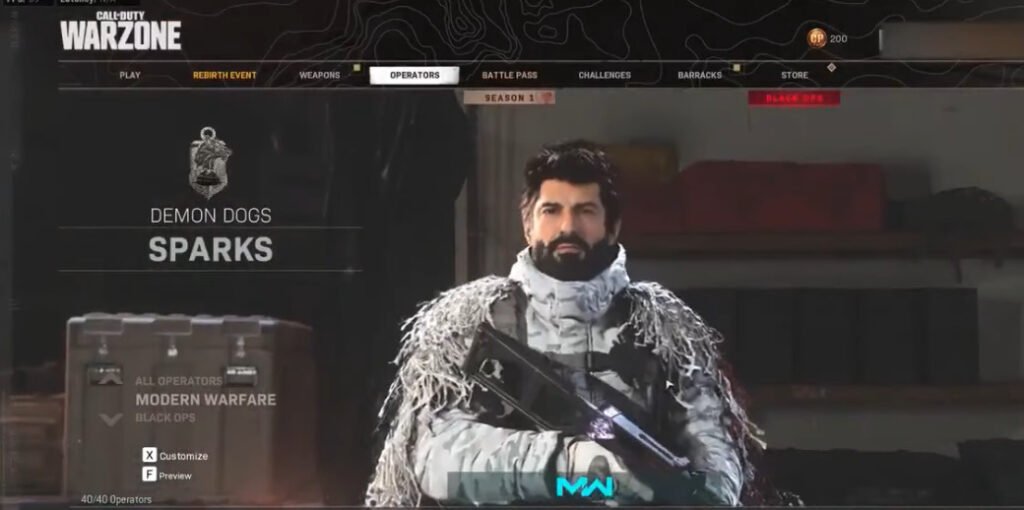 Neben Soap und Sparks sind auch neue Waffen für "Modern Warfare und Warzone" zu erwarten. Hinweise auf die Waffen gibt es ebenfalls seit einigen Monaten im Spiel. Dort wurden unter anderem Herausforderungen zu ein paar der neuen Waffen als auch die Modelle selbst gefunden. Bei den Waffen handelt es sich um eine SMG, ein LMG und eine Pistole.
CX-9 SMG (Skorpion)
RAAL LMG (Sig Sauer LMG)
Skykov Pistole (Makarov)
Erste Gameplay Videos zu den Waffen wurden bereits im letzten Jahr gezeigt. Diese könnt ihr hier noch ein Mal finden. Zwischenzeitlich wurden außerdem erste Aufsätze und Texturen für die Waffen im Spiel hinzugefügt. Darunter unter anderem ein 50-Schuss Trommelmagazin, ein 30-Schuss Magazin, ein Langer Lauf mit Schalldämpfer, ein Commando Griff und mehr für die CX-9.
Neue Karten
Darüber hinaus wurden auch weitere Karten in den Spieldaten gefunden, die für einen DLC infrage kommen würden. Hierzu zählen "Drainage" (2v2), "Al Raab Airbase" (6v6), "Killhouse" (6v6),  und "Townhouse" (2v2). Zu den beiden Karten "Drainage" und "Al Raab Airbase" gibt es auch erste Bilder.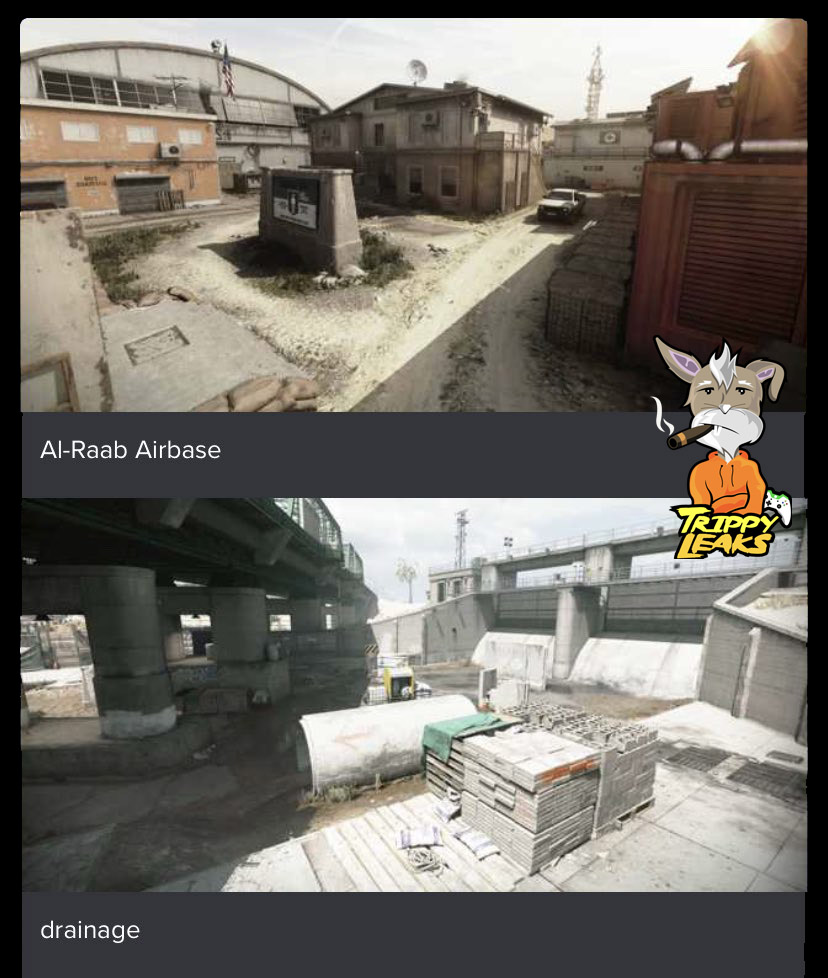 Auch Hinweise auf Spielmodi wie SMG, Shotgun und Knifes only sowie Requisitenjagd konnten gefunden werden. Letzterer verspricht allerdings einen kleinen Twist, denn diese Variante von Requisitenjagd verfügt auch über ein Gulag-System.
Wann wir mit den Updates rechnen können, ist allerdings nach wie vor unklar. Auch können wir nicht mit Gewissheit sagen, ob alle Inhalte auf einmal oder über das Jahr hinweg durch kleinere Updates verfügbar gemacht werden. Da es sich hier um Daten aus der laufenden Entwicklung handelt, solltet ihr des Weiteren die Möglichkeit in Betracht ziehen, dass einige Dinge verworfen werden. Es gilt also wie immer "Subject to Change".
Quelle: DontBodyYaSelf, BigMikeMW, DeClassifiedCoD
---
PSN, XBL, Steam
---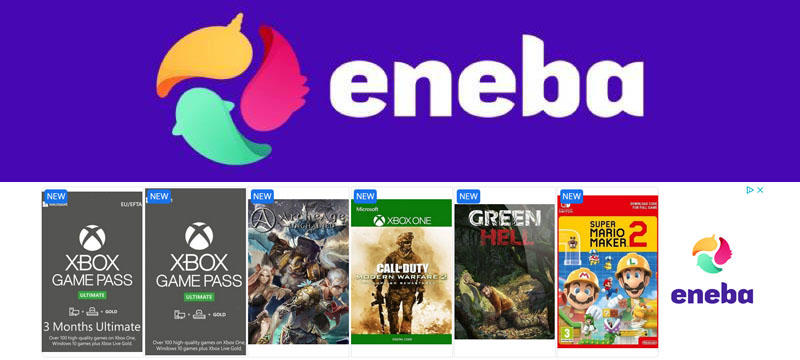 ---
Stay in touch
---
Weitere Leaks, Patch Notes und Infos zum Spiel findet ihr in unserer Themenübersicht (hier klicken). Folgt uns gerne auf Facebook, Instagram und Twitter, um künftig keine News mehr zu verpassen. Wer auf der Suche nach einer Community ist, kann gerne in unserer Facebook Partnergruppe "Call of Duty Germany" vorbeischauen. Hier findet ihr Hilfestellungen, neue Mitspieler und vieles mehr. Wir suchen außerdem Verstärkung (M/W) für künftige Projekte. Wer Teil des Trippy Leaks Network werden möchte, kann sich gerne bei uns melden (hier klicken).