Battlefield: DICE L.A. Entwickler arbeiten ebenfalls an einem Ableger
Während DICE Schweden seit je her für die Entwicklung der Hauptreihe von "Battlefield" zuständig ist, hatte sich DICE L.A. in der Vergangenheit überwiegend um deren Support nach der Veröffentlichung gekümmert. Jedoch wurde DICE L.A.im letzten Jahr von EA zu einem eigenständigen Studio umgewandelt.
Die Leitung des Studios wurde an Vince Zampella übertragen. Zapella ist auch der Leiter von Respawn Entertainment, dem Studio hinter Titanfall, Star Wars: Jedi Fallen Order und Apex Legends. Es war geplant, dass das Studio fortan eine neue Richtung einschlägt. Mitte 2020 erklärte der Studio-Chef dann in einem Interview mit IGN, dass es sich beim ersten Projekt von DICE L.A. um einen Shooter auf Basis der Frostbyte-Engine handeln soll. Weitere Details zum Spiel standen bis jetzt aus.
Nun hat sich der Senior Design Director des Studios auf Twitter zu Wort gemeldet. Er teilte mit, dass DICE L.A. derzeit an einem neuen "Battlefield" Ableger arbeitet. Da DICE Schweden an "Battlefield 2021 (BF6)" entwickelt, ist noch unklar, woran genau die Niederlassung in Los Angeles derzeit schraubt. Hier lässt sich basierend auf den derzeitigen Informationen nur spekulieren.
Battlefield Bad Company, Battlefield 3, Last Gen Portierung oder Battle Royale?
In der Vergangenheit gab es eine Vielzahl von Gerüchten. So berichtete der bekannte Insider "Daq" bereits im Jahr 2017, noch vor der offiziellen Ankündigung von "Battlefield V" davon, dass das Studio neben Teil 5 unter anderem einen neuen Teil der "Bad Company"-Serie in Arbeit hatte. Darüber hinaus war auch an einer Neuauflage von "Battlefield 3" in der Entwicklung. Allerdings sind all diese Informationen in der Zwischenzeit nicht mehr aktuell. Zuletzt hörten wir von anderen Quellen aus dem Entwicklerumfeld, dass Daqs Kontakt (ein Spieletester bei DICE) das Studio verlassen haben soll und das viele der Pläne offenbar verworfen wurden.
Battle Royale
Daher wäre es eine naheliegende Vermutung, dass DICE L.A. die Arbeiten am Free-to-Play "Battle Royale" Modus übernimmt, der mit "Battlefield 2021" oder als Post Launch Content ins Rennen geschickt werden könnte. Der Modus soll ebenfalls seit einiger Zeit in Arbeit sein. Jedoch kann keine der Quellen genau sagen, wie weit die Entwicklung an diesem Modus vorangeschritten ist. Es heißt weiter, dass EA nach dem Erfolg von "Call of Duty: Warzone" den Plan verfolgt, eine eigene Version ins Rennen zu schicken.
Was für diese Theorie spricht, wäre unter anderem die Tatsache, dass Vice Zapella, der neue Studioleiter von DICE L.A. bereits mit seiner Arbeit an "Apex Legends" eine Menge Erfahrung im Free to Play Battle Royale Genre sammeln konnte. Der Titel zählt neben "Battlefield" zudem zu einem der erfolgreichsten Shooter von EA. Es wäre also nicht verwunderlich, wenn EA Zapellas Team mit der Entwicklung für den Modus betrauen würde.
Last Gen Portierung
Auch eine Last Gen Portierung für "Battlefield 2021" wurde bereits im vergangenen Jahr ins Gespräch gebracht. Den Quellen zufolge soll ein separates Team an der Last-Gen-Version arbeiten. Daher ist ebenfalls nicht auszuschließen, dass es sich bei diesem Team um DICE L.A. handeln könnte. Bei der Version für die alte Konsolengeneration müssen Spieler allerdings mit einigen Einschränkungen rechnen. So wird es in der PS4 und Xbox One Version nur Modi mit maximal 64 Spielern (also 32v32) geben und auch der Grad der Levelzerstörung wird hier reduziert sein, ebenso wie die Grafik an sich. Dadurch stehen der Ps5, Xbox Series S|X und PC Version alle Ressourcen zur Verfügung.
---
Guthaben, Gamecards & mehr [Anzeige]
---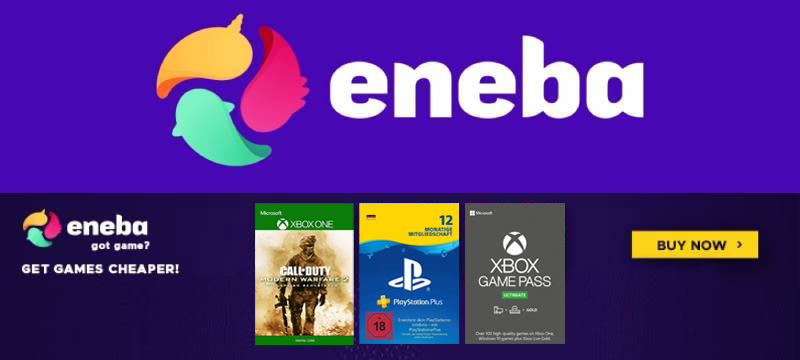 ---
Stay in touch
---
Weitere Leaks, Patch Notes und Infos zum Spiel findet ihr in unserer Themenübersicht (hier klicken). Folgt uns gerne auf Facebook, Instagram und Twitter, um künftig keine News mehr zu verpassen.