Modern Warfare 3 Remastered Kampagne ist seit 2020 fertiggestellt
In den vergangenen Tagen machten wieder einige News zu "Modern Warfare 3 Remastered" die Runde. In diesem Beitrag möchten wir euch alles zusammen fassen, was wir über die Arbeiten an der Neuauflage zu Teil 3 wissen. Die Entwicklung einer Neuauflage zu "Modern Warfare 3" ist bereits 2016/2017 gestartet. Als wir erstmals davon hörten, nahmen wir allerdings noch an, dass die Kampagnen von MW2R+MW3R im Bundle mit Modern Warfare 2019 erscheinen. Zudem gingen wir davon aus, dass ein Multiplayer Part kurz nach Release nachgereicht werden soll. Teilweise wurden die Releasepläne aber verworfen und bzgl. eines Mehrspielermodus sogar leider gestrichen.
MW3 Kampagne Remastered
Auch im Fall von "Call of Duty: Modern Warfare 3 Remastered" werden wir wohl nur mit einer Neuauflage der Kampagne vorliebnehmen müssen.  Die Arbeiten an der Remastered Kampagne zu Teil 3 sind unseren Quellen (TGR & weitere) zufolge seit einer ganzen Weile (ca. Ende 2019/ Anfang 2020)  abgeschlossen. Dem aktuellen Stand nach wird Intern wohl noch über einen geeigneten Veröffentlichungstermin diskutiert.  Als wir 2020 zuletzt über "Modern Warfare 3 Remastered" berichteten, vermuteten wir noch, dass die Kampagne vielleicht auch als Teil von "Modern Warfare 2022" erscheinen könnte. Inzwischen deutet aber mehr auf eine separate Veröffentlichung hin. Anstelle eines Mehrspieler Modus wird es wohl auch hier wieder so gehandhabt, dass beliebte Karten der Trilogie ihren Weg in neue Teile der "Modern Warfare Reihe" finden werden.
Sony Deals bereits 2016 abgeschlossen
Bereits 2016 hatte Sony einen Deal mit Activision abgeschlossen, um nach MWR auch MW2R und MW3R auf die Playlstation 4 zu bringen. Zu diesem Deal äußerte sich ebenfalls vor einer ganzen Weile schon das Team von "The Wew Lads". Diese sind ebenfalls für akkurate Call of Duty Leaks bekannt. Damals erklärten sie in ihrem Video, dass hinter dem Deal eine Promo Absicht stünde. Die Trilogie sollte genutzt werden, um die Community so für das zu diesem Zeitpunkt noch unveröffentlichte MW2019 anzuheizen. Eine Veröffentlichung von "Modern Warfare 2 Remastered" war ursprünglich schon für das Jahr 2018 geplant.
Marketing Abteilung cancelt Releasetermin wegen Amoklauf
Aufgrund eines Amoklaufs in Dallas, welcher im geplanten Veröffentlichungsjahr 2018 stattfand, wurde der Release-Termin gestrichen. Die Hintergründe dieser Entscheidung waren die, dass der Amoklauf viele Parallelen zur Mission "Kein Russisch" aus "MW2" aufwies und man mit einer Veröffentlichung einen Imageschaden für das Unternehmen befürchtete. Vermutlich hatte die Marketingabteilung geplant, MW2 Remasterd im Jahr 2018 und MW3 Remasterd im Jahr 2019, jeweils im Sommer zu veröffentlichen. Nachdem der Amoklauf die Pläne durchkreuzte, musste ein neuer Releaseplan her. Nach dem Lange nach einem neuen Termin gesucht wurde, entschied man sich dann im Fall der MW2 Remastered Kampagne zu einem Release im März 2020, bzw. auf PC und Xbox One im April 2020.
Hinweise auf Collection bzw. Release von MW3R in MW2R
Hinweise auf eine Modern Warfare Collection (1 bis 3), bzw. auf eine geplante Veröffentlichung von MW3R  in der Neuauflage der Modern Warfare 2 Remastered Kampagne untermauern die Aussagen diverser Quellen aus dem Entwicklerumfeld.
Und so könnt ihr die Hinweise finden
Wenn ihr das Spiel durchgespielt habt, schaltet sich die Bonus Mission "Museum" frei. Dort könnt ihr an den Wänden unter den Bildern in der Beschreibung lesen "Concept Art 2017. Depeciting a Scene from August 2016…..Acquired by the Museum in 2018. Part of the Remastered Collection".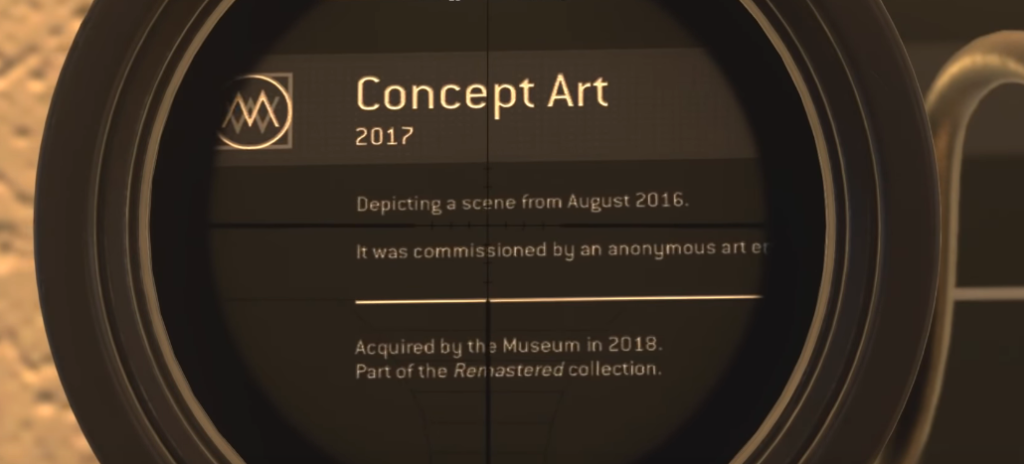 Aufgrund des Sony Deals ist ebenfalls davon auszugehen, dass auch die "Modern Warfare 3 Remastered Kampagne" zuerst auf Playstation 4 und Playstation 5 erscheint. Darüber hinaus wird die Neuauflage vermutlich auch wieder über PS Plus kurz nach der Veröffentlichung verfügbar gemacht.
---
MWII CROSS – GEN – BUNDLE VORBESTELLEN *AD
---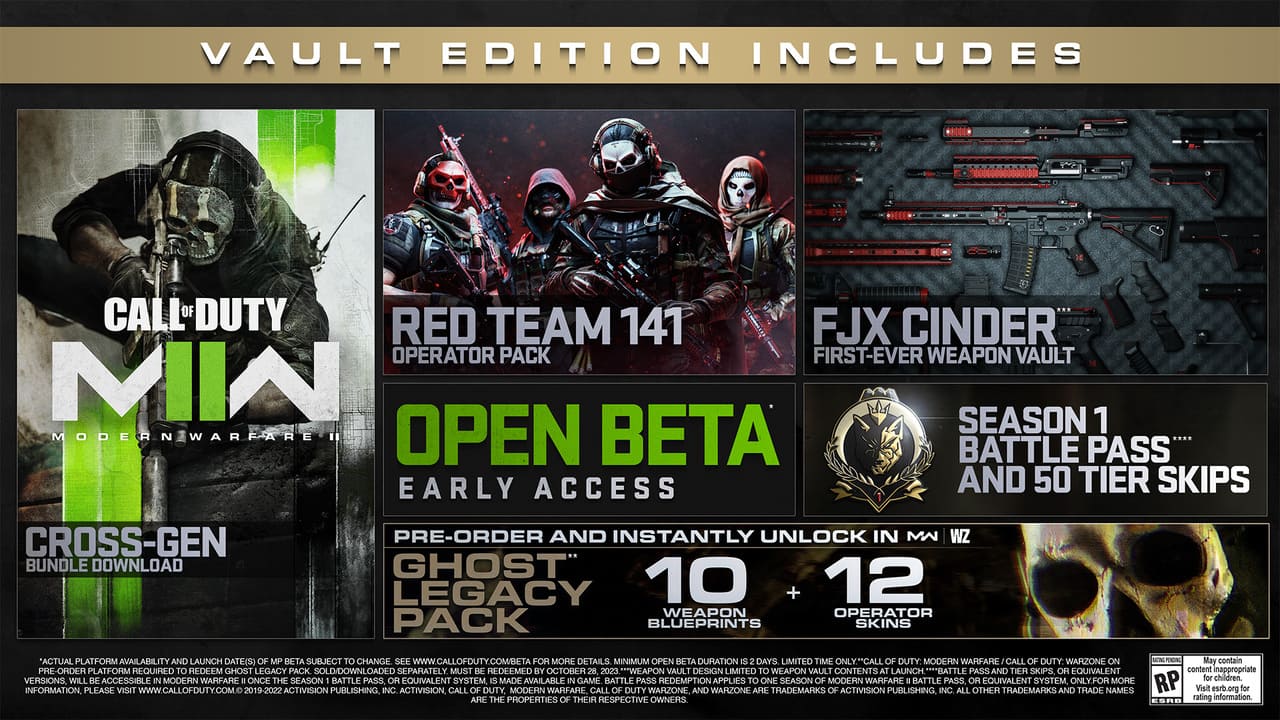 ---
---

---
Stay in touch
---
Weitere Leaks, Patch Notes,  Infos sowie Tipps und Tricks zum Spiel findet ihr in unserer Themenübersicht (hier klicken). Folgt uns gerne auf Facebook, Instagram und Twitter, um künftig keine News mehr zu verpassen. Wer auf der Suche nach einer Community ist, kann gerne in unserer Facebook Partnergruppe "Call of Duty Germany" vorbeischauen. Hier findet ihr Hilfestellungen, neue Mitspieler und vieles mehr. Wir suchen außerdem Content Creator (M/W) und Sprecher*inen für künftige Projekte. Wer Teil des Trippy Leaks Network werden möchte, kann sich gerne bei uns melden (hier klicken).