The Division 2: Erste Hinweise auf Nachfolger oder Story-Erweiterung
Erst kürzlich feierte Ubisoft das zweijährige Jubiläum zu "Tom Clancy's The Division". Hierzu wurde ebenfalls ein neues Global Event mit neuen, modifizierten Aktivitäten und kosmetischen Belohnungen gestartet. Darüber hinaus teilte "Ubisoft" Ende Dezember mit, dass der Titel so lange wie möglich unterstützt werden soll. Auch hieß es weiter, das man daran interessiert ist, das Universum von "The Division" fortzusetzen und das es genug Spielraum für einen Nachfolger gibt.
Neue Stellenanzeigen bei Ubisoft deuten nun darauf hin, dass die Arbeiten an einem möglichen Nachfolger oder Story-DLCs gestartet sind. Der nachfolgende Screenshot stammt von Ubisoft's Karriere Seite und zeigt diverse Stellenausschreibungen für das "Division" Franchise. Insgesamt sind 25 Jobs auf der Seite gelistet, welche mit "The Division" verknüpft sind. Darunter ein Erzähler, ein technischer Spieleentwickler, ein Senior Level Artist, ein Senior Concept Artist, ein Associate Producer und einige mehr.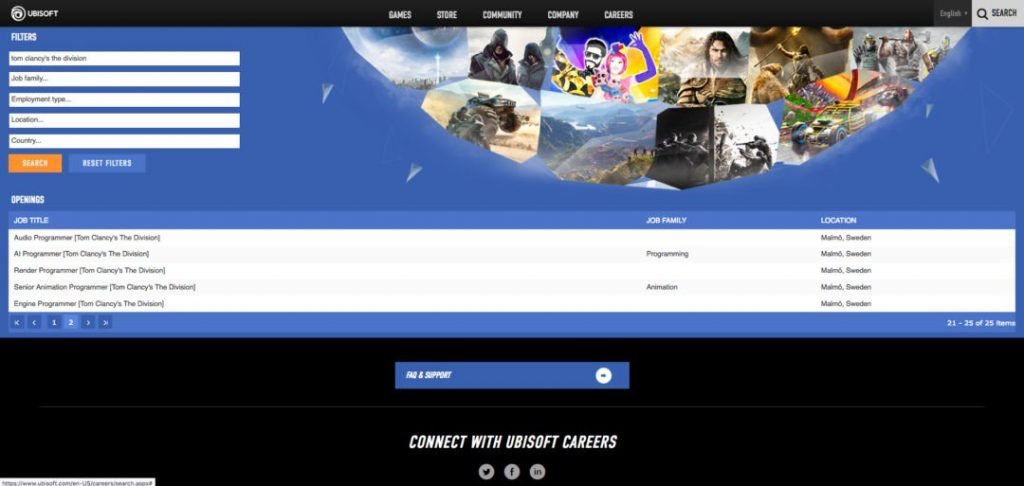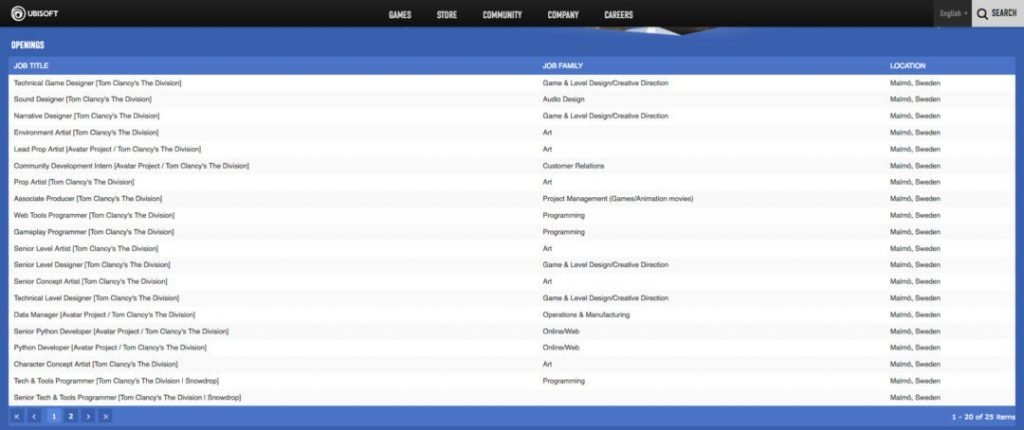 Ausgehend von den Stellenbeschreibungen sollen die neuen Mitarbeiter dabei helfen "die Welt von The Division zu erweitern" und dazu beitragen, "das beste Open-World-RPG-Erlebnis aller Zeiten zu schaffen". Unklar ist bisher, ob es weitere Story Erweiterungen geben wird, oder einen neuen Teil. Ubisoft selbst teilte mit, das in diesem Jahr neben Far Cry 5, The Crew 2, Skulls 'n Bones und Anno 1800 noch die ein oder andere Überraschung bevor steht. Daher ist davon auszugehen, dass wir schon bald mehr erfahren werden.