Modern Warfare 4: Rückkehr von Pro Perks; Killstreaks ähnlich wie in MW2+MW3
Wie die Redaktion von "GamingINTEL" unter Bezug auf Quellen aus dem Entwicklerumfeld berichtet, werden die Pro Perks in "CoD 2019" ihre Rückkehr feiern. Auch wenn diese Perks in den letzten Teilen der Serie nicht vorhanden waren, so sind sie doch ein wichtiger Bestandteil der "Modern Warfare" Reihe und auch "Black Ops" gewesen. Sobald ihr die Pro Perks freigeschaltet habt, gewähren sie euch eine Extrafähigkeit. Beispielsweise ermöglicht die Pro Variante des Perks Marathon zusätzlich zum unbegrenzten Sprinten auch eine schnellere Überwindung von Hindernissen.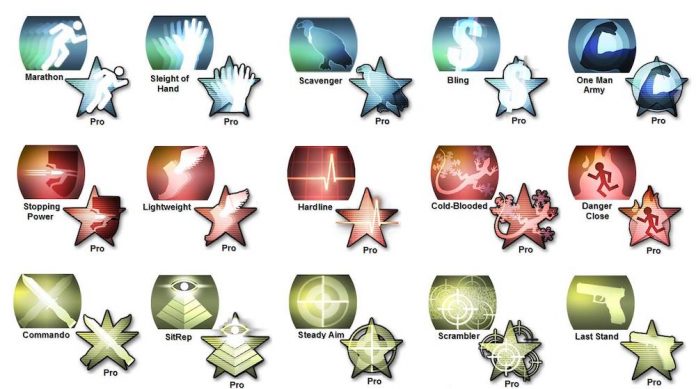 Darüber hinaus heißt es weiter, dass die Killstreaks Ähnlichkeit zu denen aus "Modern Warfare 2" und "Modern Warfare 3" haben sollen. Da Infinity Ward in diesem Jahr zurück zu den Wurzeln des Franchise gehen möchte, wäre es also ein logischer Schritt, diese Gameplay Features zu integrieren. Somit dürfen wir uns also darauf freuen, einige der nachfolgenden Streaks wieder zu sehen.
MW2 Killstreaks
3 Kills
4 Kills
5 Kills
Sentry Gun
Predator Missile
6 Kills
7 Kills
Harrier Strike
Attack Helicopter
8 Kills
9 Kills
11 Kills
15 Kills
25 Kills
MW3 Killstreaks
3 Killls
4 Kills
5 Kills
I.M.S.
Predator Missile
Sentry Gun
6 Kills
7 Kills
9 Kills
Strafe Run
AH-6 Overwatch
Reaper
10 Kills
12 Kills
15 Kills
17 Kills
25 Kills
MOAB (Mother of All Bombs)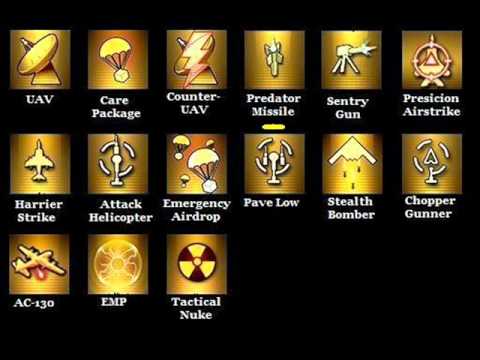 Da "Call of Duty: Modern Warfare 4" noch nicht offiziell angekündigt ist, solltet ihr alle Leaks zunächst als Gerüchte betrachten. Was wir bislang mit Sicherheit wissen ist, dass der diesjährige Ableger eine völlig neue Kampagne, eine riesige und weitläufige Multiplayer-Welt und eine Koop-Erfahrung (hier sprechen Leaks vom Survival Modus aus MW3) bieten wird. Zudem ist "Call of Duty 2019" mit dem Franchise tief verwurzelt, wie Activision im Rahmen einer Investorenkonferenz mitteilte. Diese Aussage deutet stark auf "Call of Duty: Modern Warfare 4" hin.
Was ebenfalls für Modern Warfare 4 spricht
Aus dem Entwicklerumfeld gab es in den vergangenen Monaten und Wochen diverse Andeutungen in Social Mediakanälen wie Reddit und Twiiter, die in Bezug zur "Modern Warfare" Reihe stehen. Darüber hinaus ist im letzten Jahr ist ein Teil des Original "Infinity Ward" Teams wieder zum Studio zurück gekehrt. Ebenfalls sprechen einige Insider von "Modern Warfare 4" und Gerüchte um einen Nachfolger zu "Ghosts 2" wurden kürzlich von Kotaku Redakteur Jason Schreier dementiert. Dieser verfügt für gewöhnlich über gut informierte Kontakte in der Branche und seine Leaks waren meist zutreffend. Zu seinen vorhersagen zählen unter anderem das Setting von Battlefield V und Fallout 76 sowie die Veröffentlichung von Apex Legends. Bis zur offiziellen Ankündigung im April oder Mai 2019 solltet ihr die oben geteilten Informationen dennoch zunächst als Gerücht betrachten.
Modern Warfare 2 Remasterd
Neben der Kampagne gilt auch ein Bundle von "CoD2019" zusammen mit "MW2 Remasterd" als ziemlich sicher. Die Neuauflage wurde bereits im März 2018 von "Amazon Italien" vorzeitig enthüllt. Durch die Redaktion von Eurogamer und auch CharlieINTEL wurde sie ebenfalls bestätigt. Darüber hinaus folgte in diesem Jahr eine Alterseinstufung durch das EU Ratingboard "Pegi". Allerdings wird das Remaster ohne Mehrspielermodus erscheinen.
Folgt uns gerne auf Facebook und Twitter, um künftig keine News mehr zu verpassen. Wer auf der Suche nach einer Community ist, kann gerne in unserer Facebook Partnergruppe "Call of Duty Germany" vorbeischauen. Hier findet ihr Hilfestellungen, neue Mitspieler und vieles mehr.